Russ Darrow Group Milwaukee Dealership relocates to Metro Auto Mall 
Menomonee Falls, WI – Russ Darrow Group, with 22 locations throughout Wisconsin, announced its Chrysler Jeep Dodge Ram (CJDR) dealership opened for business today in the Metro Auto Mall on the northwest side of Milwaukee off I41 and Good Hope Road.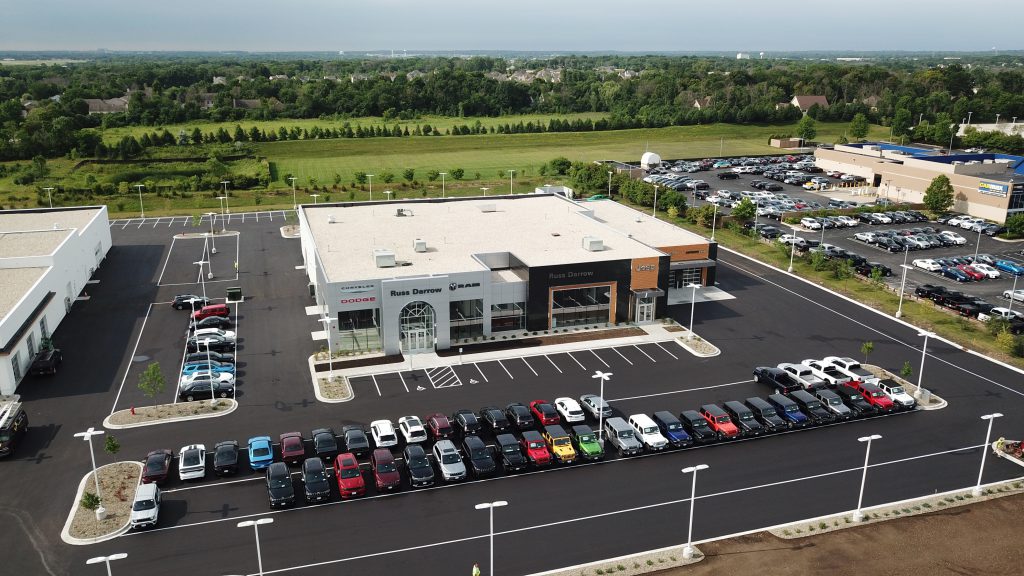 The new Chrysler Jeep Dodge Ram dealership, 10901 W. Metro Auto Mall, will offer new and pre-owned vehicle sales, service, maintenance, repair, and warranty work in a state-of-the-art facility.
The dealership's vehicle collision repair center will temporarily remain at its current location on North 76th Street, south of Bradley Road.
Russ Darrow Group expects to add up to 25 new jobs as it grows in to their new facility. This opening brings the total to three Russ Darrow dealerships in the Metro Auto Mall, soon to be four when the Darrow Honda dealership moves in September.
Russ Darrow Group, headquartered in Menomonee Falls, is Wisconsin's all-time volume auto retailer since 1965.
Russ Darrow Group owns and operates dealerships in Milwaukee, Appleton, Green Bay, Madison, Waukesha, Wauwatosa, West Bend, and Greenfield representing Chrysler, Jeep, Dodge, Ram, Toyota, Honda, Nissan, KIA, Mazda, and Mitsubishi.
With over 1,000 employees, the company also operates a nationwide fleet and leasing business and has its own in-house financing company.