Sampling the foods of South Korea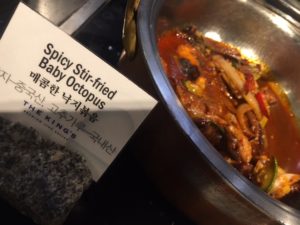 Veterans from Washington County are staying at the Grand Ambassador Hotel in Seoul while on tour in South Korea and the food is amazingly diverse.
Baby octopus for breakfast anyone? I took the plunge in a tapas sort of way. A tentacle of this a dime-sized portion of that. My plate looks like a colorful chess board and I secretly wonder if my stomach will welcome it home.
The chef at the Grand Ambassador puts out an eye-appealing display of hearty breads, freshly diced fruits, carved meats including steak and pork chops and there's a wealth of seafood including sea eel, seaweed, and salted and fermented squid.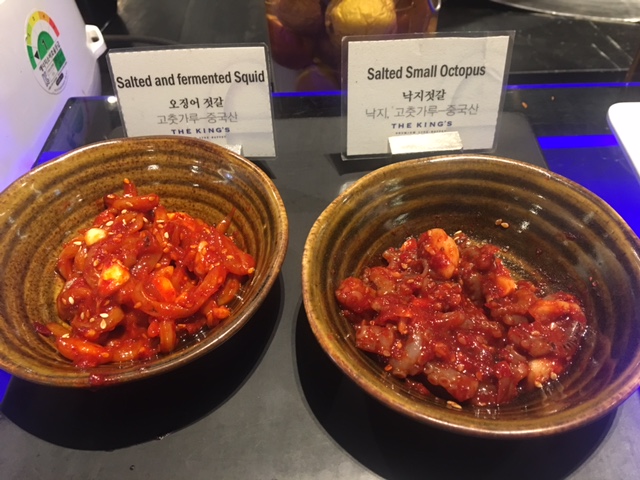 The rich colors of the food are brilliant. It's a vista of choices and I'm glad there are labels to help decipher what's for dinner. This is not your mother's Hamburger Helper.
A salt-free diet would be difficult. Many of the fish dishes, including the cellophane like square of seaweed, is salty… and that's being nice. Bottled water should be close at hand.
The octopus comes with visible suction cups on tentacles. "Is that considered fish or meat," asked veteran Nick Habersetzer as he digs into his safe plate of fruit.
"It's a cephalopod; like a snail or a slug," I said. (actually I had to Google it)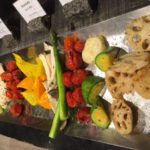 The tentacle, by the way, is not moving. I'm a little disappointed because that would have made for a better story and more of a pull-back-in-fear reaction.
The octopus has a rubbery consistency, kind of like a bicycle tire and with just as much flavor. (My aspirations as a regular on The Food Network I'm sure have been dashed by this review.)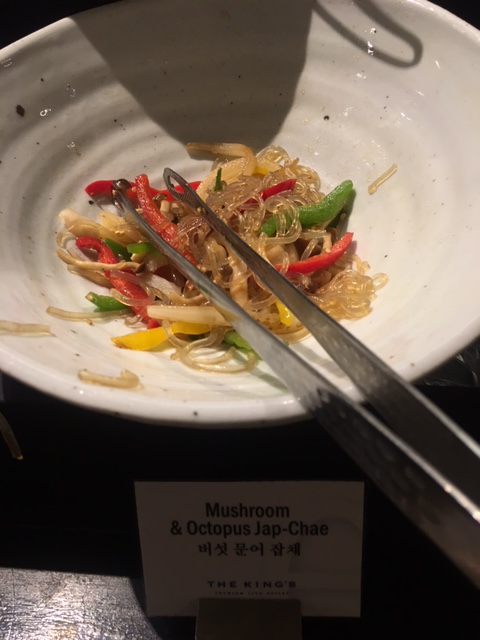 In South Korea the foods are flat out raw and presented as art or they're prepared with colorful spices and mixed with vegetables. (To all moms – did you see what they did there?)
The food strategy is much different than the good ole' American method of drowning things in ketchup.
Coming up next: Filling up on wonderful desserts.