West Bend, WI – More than 100 Santas are prepping to gather 10 a.m. Sunday morning, November 28, 2021 at Vino con Volo, 110 Wisconsin Street for the 7th annual Santa Ramp-up bike ride.
Click HERE to let us know you're coming
Below is a promo shot during the 5th annual Santa Ramp-up with special guests St. Rickalaus and Cindy Lu Who.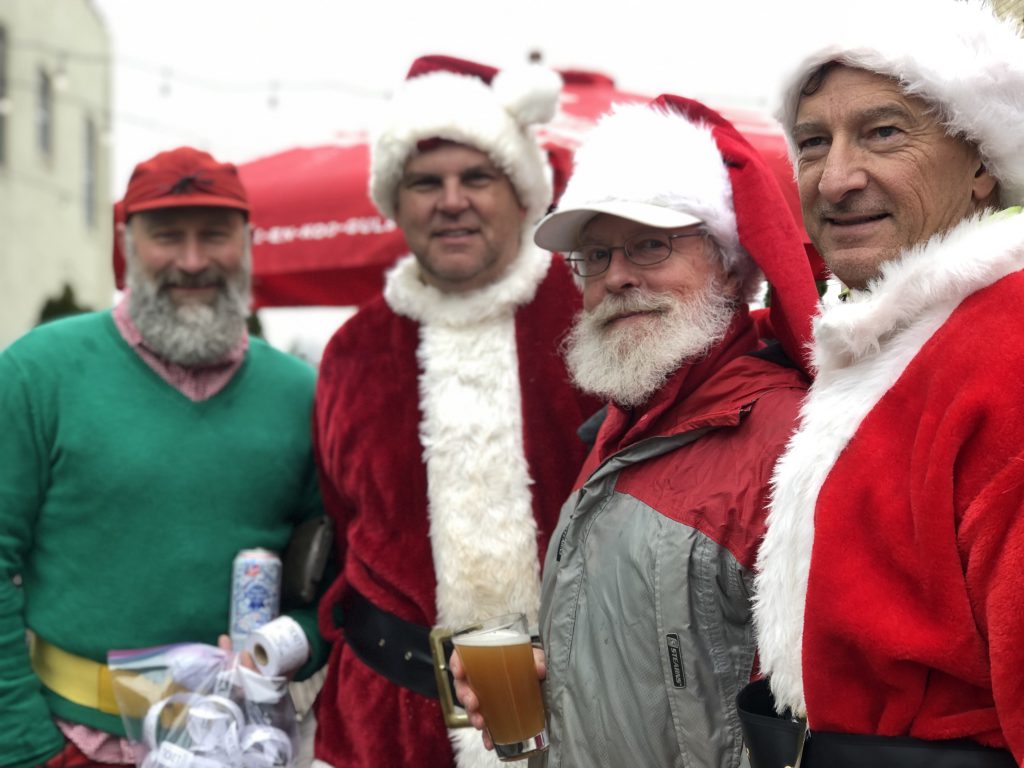 The fun-loving group of bicycle advocates celebrate the Christmas season by touring locally-owned establishments and showing off the fantastic bicycle trails in the community. The Santa Ramp-up is also collecting non-perishable food items for the Full Shelf Food Pantry.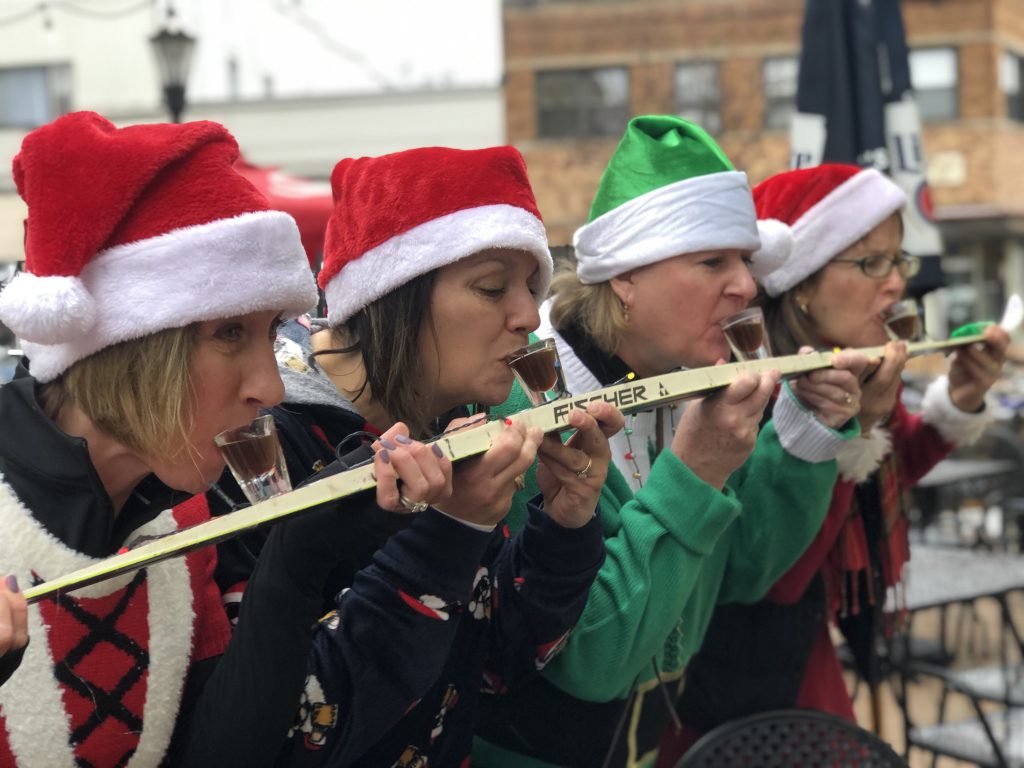 Other stops include Rally Time, King Pin Bowl & Ale House, BlondiePop and The Norbert. Santa or Christmas attire recommended.  
Santa or Christmas attire recommended. Safe biking practices! Come out and kick off the holiday season at one or all the stops!!!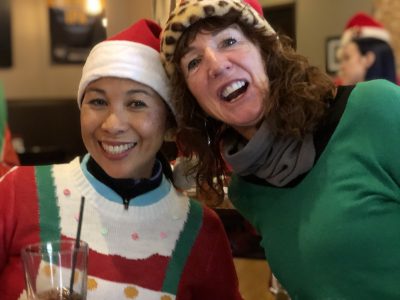 Be sure to check out a LIVE broadcast of the West Bend Christmas Parade starting at 5:15 p.m. at Washington County Insider on YouTube.
Click HERE to SUBSCRIBE for FREE local videos on Washington County Insider on YouTube