West Bend, WI – The sumac on St. Anthony Road leading up to Schmidt Century Farm is a rich red this time of year. It borders the green pastures where black Angus steer graze in the distance. Atop the hill is the 150-year-old homestead of the Schmidt family.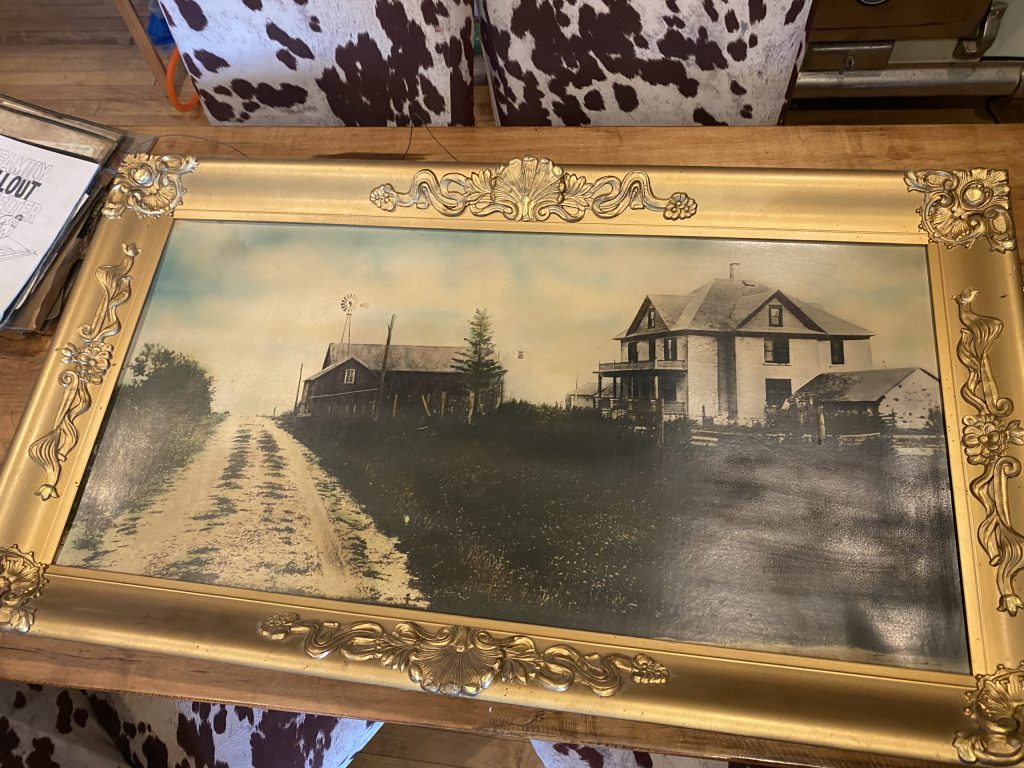 On Sunday, October 1, 2023, the fifth generation of Schmidts will host a free Open House so neighbors, friends and families can come experience life on the farm. There is free parking on site. The event will run from 10 a.m. – 2 p.m. and there's plenty to do. Check out some of the unique history nuggets below.
One interesting piece of farm history was a hardcover ledger found in the attic of the historic 3-story home. The entries are written in cursive with a pencil. While the home dates to the early 1900s the large ledger details, by date, what appears to be every purchase and penny spent from 65 cents on truck repairs, to 2-pounds of butter for 82 cents, a trip to the A&P totaled $1.56, and a visit to the dentist was $1.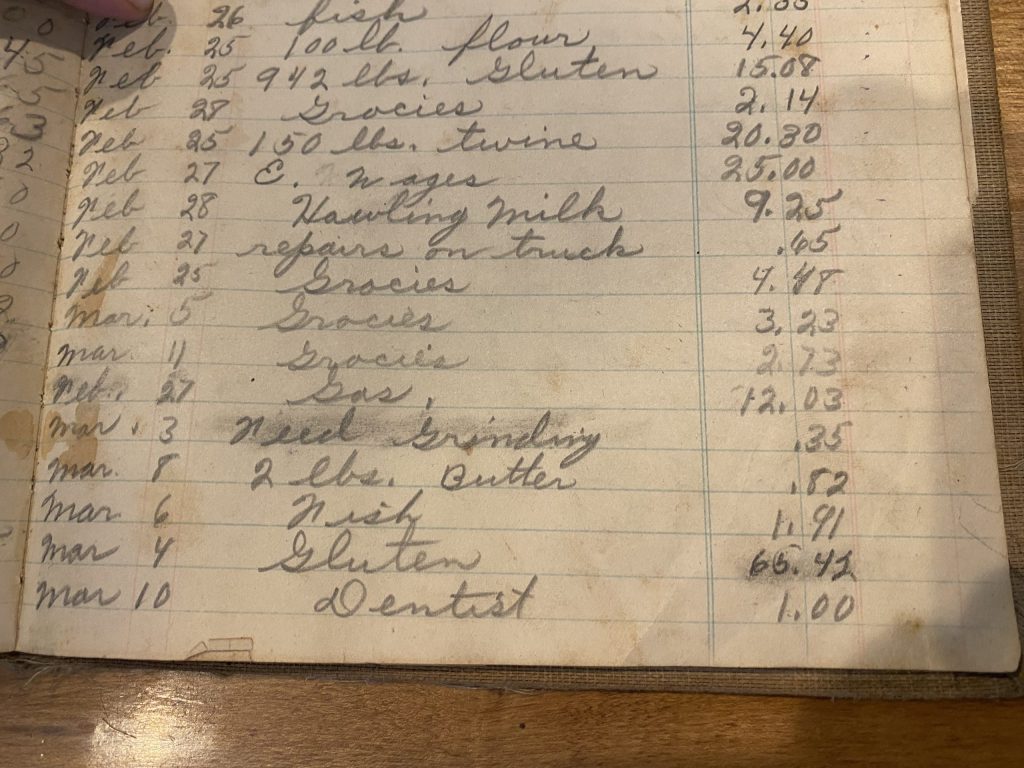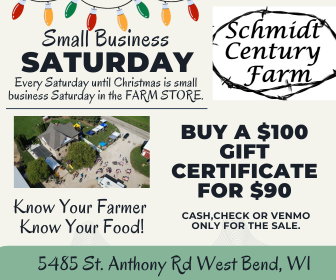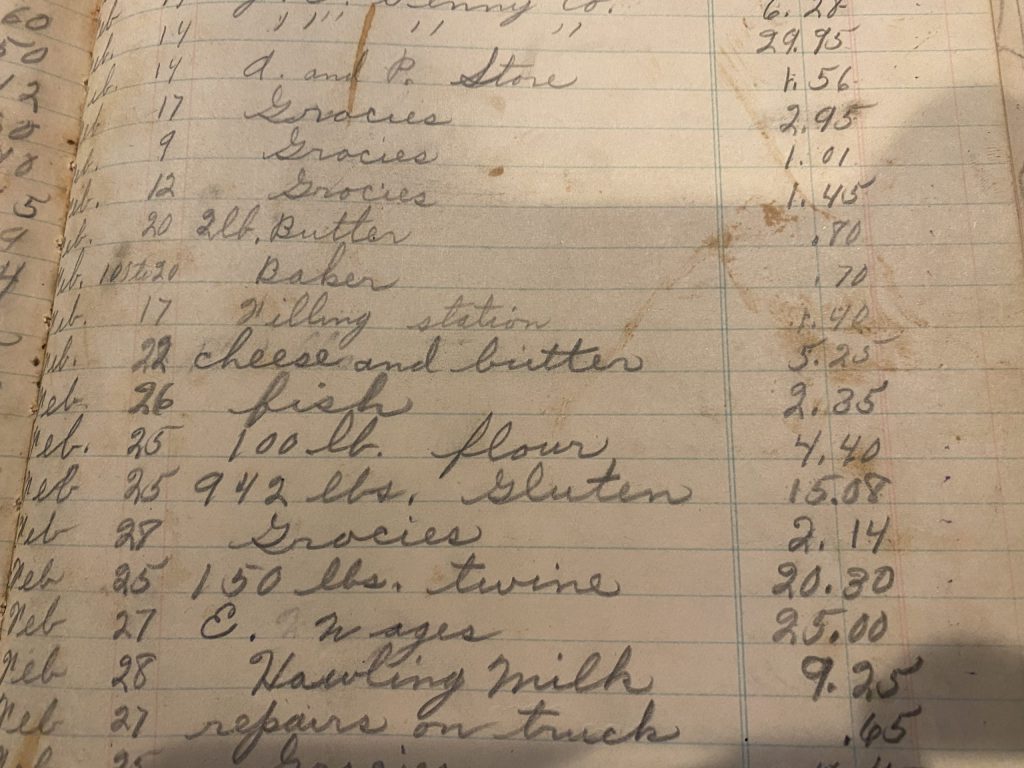 Dorothy Schmidt was fourth generation at the home after marrying Herbert, who inherited the farm from his dad Michael, after he retired. The couple lived there from 1972 – 2015. Dorothy recalled a clothesline out back along with a smoker and a cistern in the basement.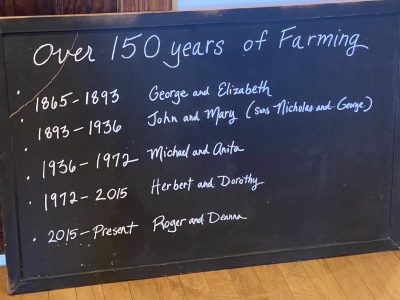 "I'd make an apple slice cake," recalled Dorothy. "Roger liked it the best. I made it with applesauce and drizzled frosting on top."
Dorothy said she met her husband at a dance.
Gathered in the kitchen on a cloudy weekday afternoon, some of the stories shared included shopping at Brost Foods in Allenton, holding a family funeral in the front parlor of the home, recalling the snowstorm from February 6, 1936, and when Interstate 41 was a 2-lane road.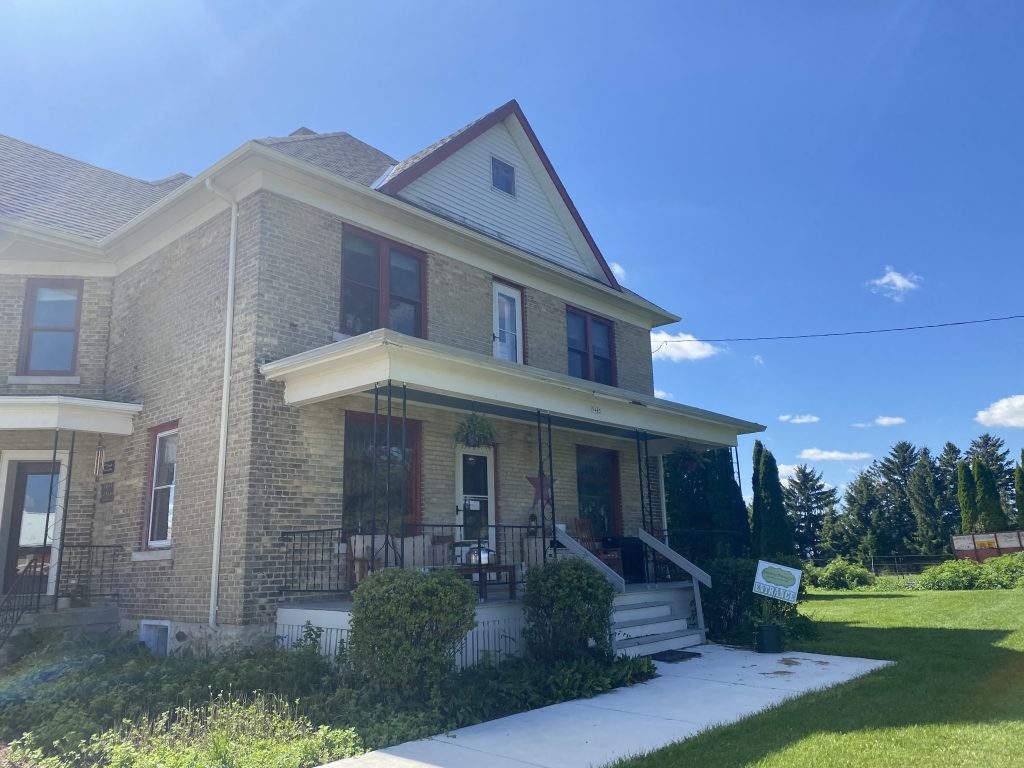 Be sure to mark your calendar for Sunday, October 1, 2023 and come pay a visit to Schmidt Century Farm and experience a step through local farming history. The event is free and runs from 10 a.m. – 2 p.m.