Washington County, WI – Breakfast isn't complete without a generous serving of cheese – 250 pounds worth of it, that is. Schreiber Foods donated that much shredded cheese to Brown County's Breakfast on the Farm event that recently took place at Brickstead Dairy in Northeast Wisconsin.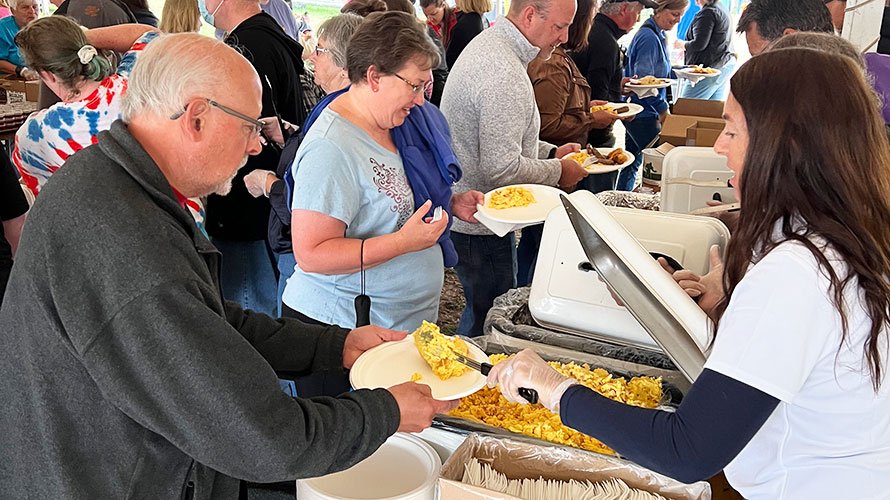 Schreiber sponsored the annual event, which kicked off June Dairy Month. Although our company has diversified into other types of food in the past few years, our roots are in dairy, and it remains an integral part of our business.
Click HERE to SUBSCRIBE to FREE local news at
At our plant in West Bend, we make delicious cream cheese for some of the biggest restaurants, retailers, and distributors.
Help us feed the world.
We're hiring Machine Operators and Forklift Drivers for 2nd and 3rd shift. Earn extra cash with frequent overtime and double-time opportunities. Plus get benefits on day one, a 6% 401(k) match, and a $2,000 sign-on bonus for 3rd shift positions. Apply today on www.SchreiberFoods.com or text DAIRY to 22100.