Washington Co., WI – Saturday, September 23, 2023, is the official arrival of the Autumnal Equinox but neighbors in Washington County, WI are already starting to see signs of the fall season… including a cricket… inside the house.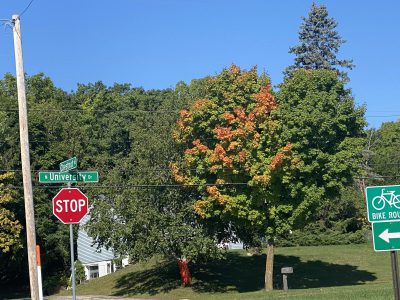 Some orange and reds are dotting the trees on the block. Folks are donning sweatshirts and sweaters during evening walks and at outdoor events and some people are complaining about a mouse in the house, including Ann Kartes Holleback who found one in her washing machine. 
Click HERE to SUBSCRIBE to FREE local news at
What signs of fall are you seeing?
The highs during much of August seemed too low and the low temps were way too low 
What signs of fall are you experiencing?