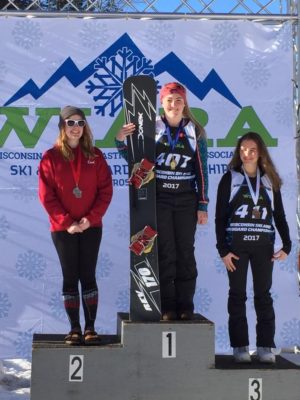 Feb. 21, 2017 – Slinger, WI – Slinger High School has a couple of WIARA state champions as Lexi Bullis and Danielle Sylvester took home the title in snowboarding and skiing.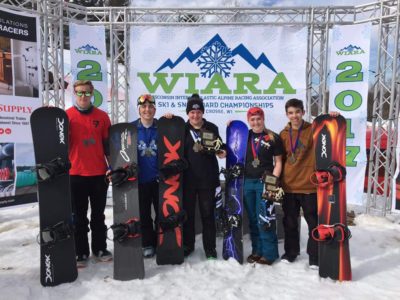 So this past weekend was a pretty great. I placed 1st in both GS and Slalom on Saturday. I placed 2nd in Boardercross on Sunday and took the overall state championship title.
In skiing, my teammate Danielle Sylvester took the overall state champion title, so Slinger has two state champions, one in skiing and one in snowboarding. I placed 23rd overall.
I wanted to thank Donek snowboards for the equipment, JL business Interiors, Attitude Sports, Midwest Best for the help all season, and my dad for being the coach.
It was a long, excited weekend for everyone.