Slinger Owls secure solid victory over visiting Cedarburg | By Ron Naab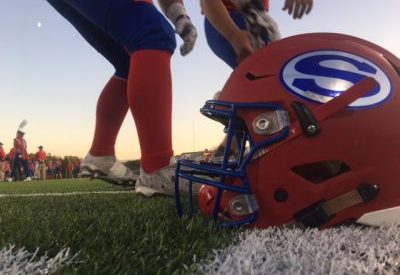 August 31, 2018 – Slinger, WI – It didn't take long for the Slinger Owls to find the endzone Friday night as earaed Lighthizer scored within the first 2 minutes of kickoff on a 5-yard run. The point after touchdown [PAT] by Trevor Ulesich was successful to give the Owls a 7 to 0 lead over visiting Cedarburg.
Less than 4 minutes later Logan Homberg scored on a 52-yard run play and Ulesich was again successful with the PAT, now 14 to 0.
Still in the first quarter with 3:11 remaining Lighthizer completed a 39-yard run and the Ulesich PAT was good.  At the end of the first quarter it was Slinger 21 and Cedarburg 0.
Cedarburg was able to get on the scoreboard with a little more than 4 minutes into the second quarter with a 6-yard pass to Drew Biber and a successful PAT by Ryan Schroeder for a 21 to 7 score.
Slinger came back with another touchdown with 1:04 remaining in the first half with a 12-yard run by Logan Homberg and the sure foot of Trevor Ulesich ending the first half with a 28 to 7 score for Slinger.
Two minutes into the second half Jaraed Lighthizer lit up the field with another 7-yard run and Ulesich completing successful PAT.
With just under 7 minutes remaining in the third quarter, Eric Schrafenberg ran for 8 yards and the PAT by Ulesich made the final score Slinger 41 and Cedarburg 7.
The clock went to the 35 point mercy rule and the game ended by 9:05.
Next week Slinger travels to Hartford on Thursday evening for the Coaches versus Cancer game. The game will be televised on Channel 24 [WCGV].  Special t-shirts are still available for those that wish to join the fight against cancer at this game.