Slinger, WI –

Slinger Fire Department invites everyone to its 2022 Fire Prevention Open House and education event on Tuesday, October 11 from 6 p.m. to 8 p.m. in Slinger Community Park.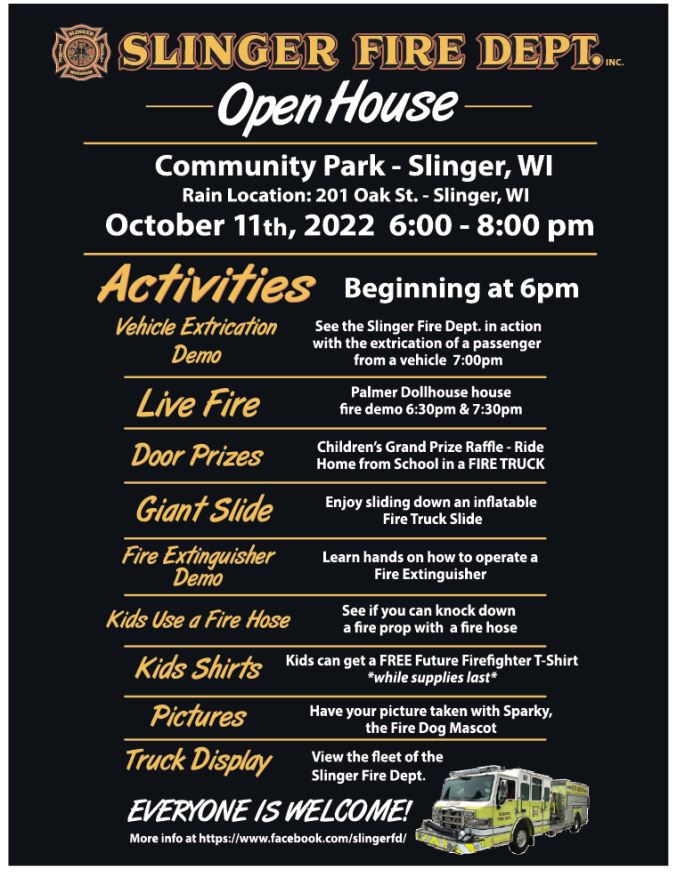 There will be two different live fire Palmer house demonstrations designed to educate and entertain. 
Click HERE to SUBSCRIBE to FREE local news at
While you are there, check out the Slinger Fire Department's newest truck specifically designed for long narrow driveways and tight spaces and the new water rescue boat. 
Kids get a picture with Sparky, sit in the driver's seat of a fire truck or enjoy the fire truck slide.
While at the event be sure to sign up for a raffle providing a ride home from school in a fire truck. Last year's wining child enjoyed the celebration.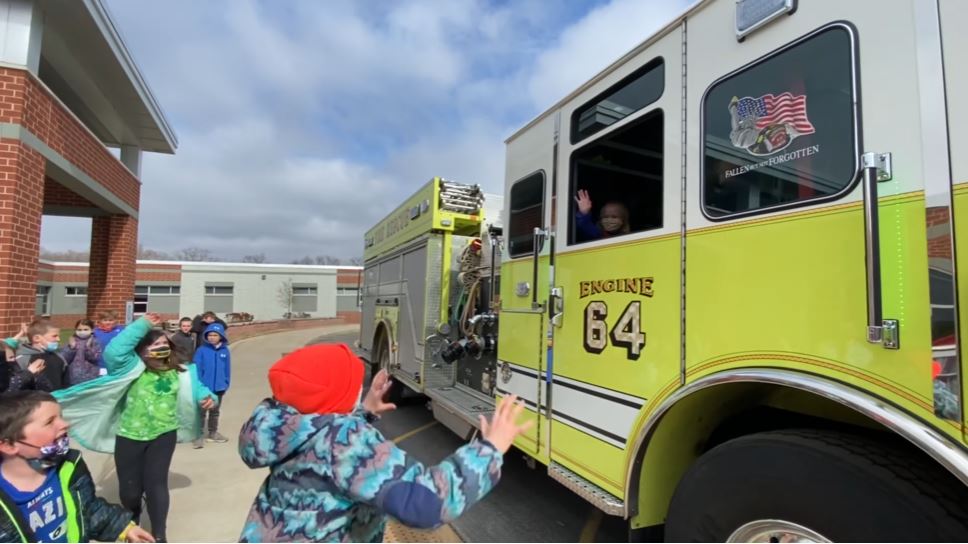 Many other raffles will be available.  On you way out, kids' pick up a FREE "SFD Future Fire Fighter" T-Shirt (while supplies last).  There is something for everyone.