Solid win by UWM at Washington County | By Jacob Schmick
Jan. 18, 2019 – Washington Co., WI – The UWM at Washington County mens  basketball team closed out a strong win Wednesday night against the Fighting Spirits of UW-Platteville at Baraboo County.
The Wildcats started the game strong and jumped to an early double-digit lead halfway through the first half.
Using great ball movement on offense,  the Wildcats were scorching the net with over 50-percent shooting from the field.
However, the Fighting Spirits refused to give up early, and they clawed their way back to an eight-point deficit at halftime.
The Fighting Spirits continued its momentum into the second half and quickly took a four point lead just a few minutes into the half.
The Wildcats pushed the pace on offense, and the two teams went back and forth for most of the second half.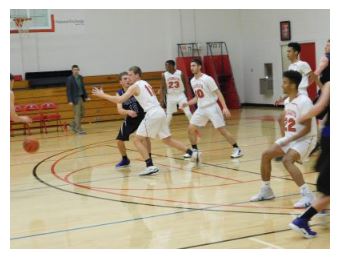 With about five minutes to go in the half,  the Wildcats trailed by five points.
Defensively, they struggled to get stops, so switched to a zone and quickly found themselves with the lead.
With two and a half minutes to play,  UWM at Washington County began to take over and extended its lead to eight points.
The Wildcats made free throws and got crucial stops to seal the deal a 94-86 victory.
David Britton lead the team with 31 points including 6 for 10 from downtown.  Ross Waddell added another 19 points, and Ross Reigleman set a season high with 15 points.  Deovante Trease had 16 points and led the team with 10 rebounds.  All five starters scored in double digits for the Wildcats.