Nov. 14, 2018 – West Bend, WI – A big day for student athletes at West Bend West High School as Lauren Downs, Ethan Coughlin
and Isabelle Holbrook signed college letters of intent during National Signing Day.
Downs will be headed to play basketball at Lakeland University.

"I've always wanted to play at the college level; it's been a dream of mine so long," said Downs. "I think Lakeland is impressed with my hard-work ethic."
Downs holds a G.P.A. of 3.75 and plans on studying broad field social studies with an emphasis on history/political science/psychology with a major in secondary education.

Ethan Coughlin signed a National Letter of Intent to attend Canisius College ub Buffalo, NY and play lacrosse.
"It's a great opportunity for me," said Coughlin.
A hockey player, Coughlin said he picked up lacrosse as a freshman. "I'm really a very raw talent and I can be molded into what they need me to be," he said.
Hand-eye coordination is one of Coughlin's strengths. "My coaches were excited for me and happy to see how my hard work paid off," Coughlin said.
Coughlin carries a 3.2 G.P.A. and plans on studying finance.
"I've visited the campus and I like it because it's an urban campus and has a Marquette sort-of feel," he said.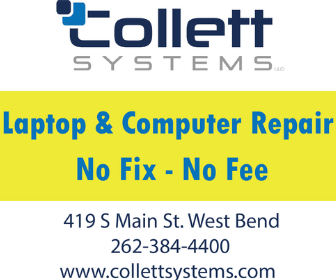 Isabelle Holbrook signed a letter of intent to swim Division 1 at the University of North Texas.
"I visited in October and I fell in love with it the moment I stepped on campus," said Holbrook. "It's just that feeling where everything is so right and if you don't do it you're going to regret it for the rest of your life."
Coaches, according to Holbrook, were looking for mid-distance freestyle swimmers. "This is a very goal-based university and I think I can achieve a lot there," she said.
As a student Holbrook carries a 3.6 G.P.A. and she plans on studying finance.