Allenton, WI – Subway in Allenton is offering a $5 Lunch Special with FREE Delivery.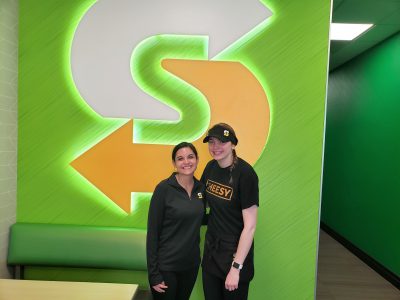 Looking for a fun easy way to………
-Say thank you to your wonderful employees
-Feed a fun family gathering
-Tailgate with friends
-Spruce up a company meeting
-Put some smiles in the office at lunch time
-And so many more!
Let Subway of Allenton fill that need. Owners Amanda and Daniel Frey have put together a special deal package to make mealtime a breeze.
When you order 10 or more lunch box deals in advance you will only pay $5 each.   These lunch specials come with a 6-inch sub, chips, and a cookie. Everything is individually packaged in its own separate lunch box.
"To assure proper service these orders should be called in ahead please. Making your experience a positive one is our biggest priority," said Amanda.
To add to this great deal, if you order 25 or more lunch-box deals from Subway of Allenton, the meals will be personally delivered within a 20-mile radius of the Allenton Subway for FREE.   Orders of 25 or more should be made with 24-hours notice.
What a great, simple, and cost-effective way to have a meal.  Contact Subway of Allenton today at 262-629-4090.  There is no order too large to handle.  The staff is excited to help feed everyone.