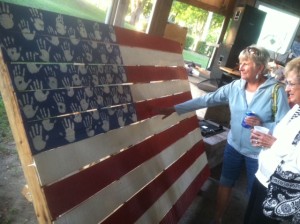 A rousing success for this year's 21st annual Holy Trinity Social Fest.
The fundraiser at River Hill Park in Kewaskum included 491 folks who dined on a steak or chicken dinner, bid on live-and-silent auction items and waited for the much-anticipated cash drawings.
Jodi Strobel of Kewaskum wa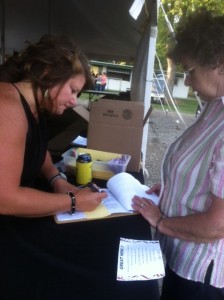 s the big winner of the $5,000 grand prize.
Organizers said $30,275 was raised between the silent and live auctions and this year an anonymous donor agreed to match that amount which will go to construction of the new Holy Trinity Parish Center.
Some of the special live-auction items included an American Flag pallet that featured the hand prints in place of the stars from students at Holy Trinity 5K.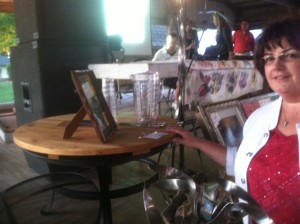 There was also a priceless piece donated by the family of John McElhatton. John has always contributed a hand-made piece of woodwork to Social Fest. He made this 2-in-1 patio table earlier this year. John died in his sleep on April 18. He was 85.