Washington Co., WI – It's that time of year when sunflowers are in full glory, and neighbors across Washington County are showing off their sky-high foliage for our 6th Annual Sunflower Challenge.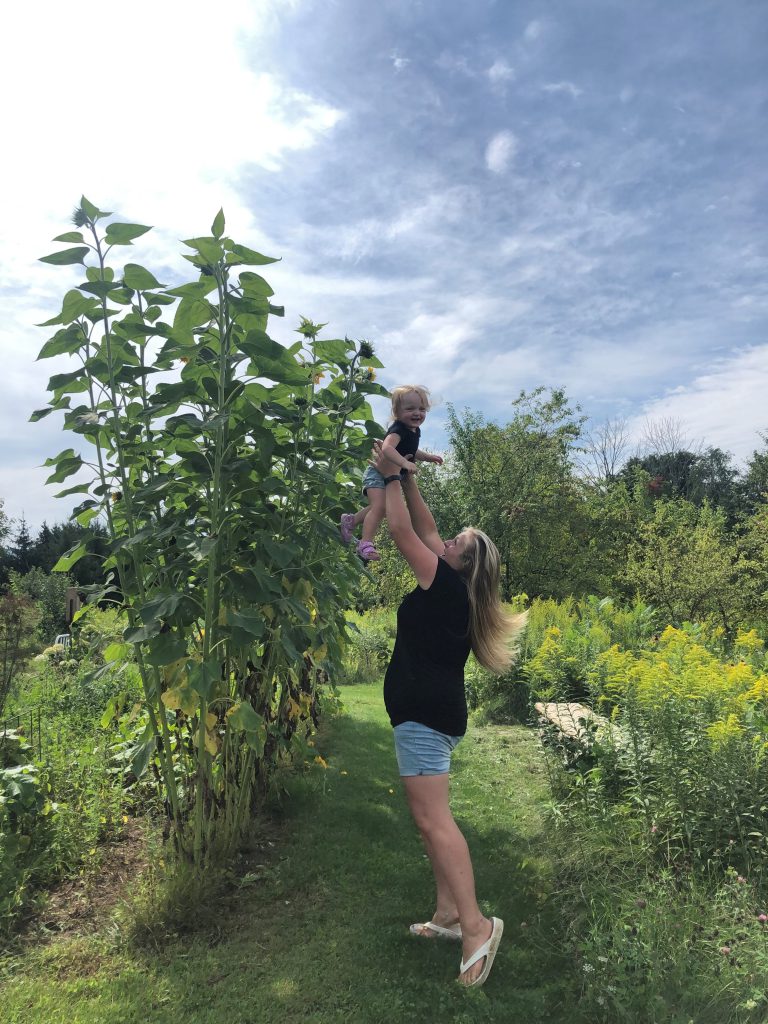 The following photo was submitted by Casey Belger of
Kewaskum, WI
, who said, "Here is a photo of myself and my daughter, June.
"Do you remember the photo of
me standing on the back of my horse, Zoey
, next to my sunflower two summers ago? Funny story — I was pregnant in that photo and didn't know it! I saved those seeds from my giant sunflower, had a baby last summer, and we planted the seeds in grandma's garden in spring. I'm impressed by how tall they are."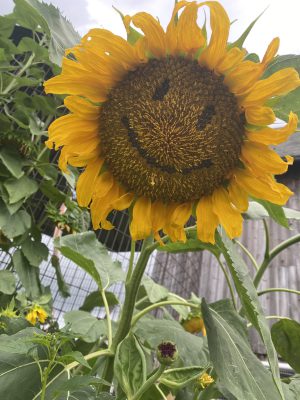 Submit YOUR sunflower photos to washc[email protected] today; include name and contact information.