Taxi rates in West Bend will go up starting Jan. 1, 2017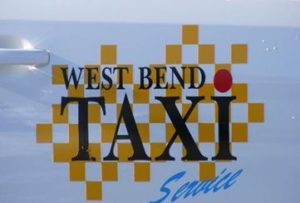 Dec. 9, 2016 – West Bend, WI –  The cost of taking a taxi in West Bend is going to go up in a couple of weeks. In June the West Bend Common Council approved an increase in City Taxi Fares as of the first of the year.
New Taxi ridership rates take effect on January 1, 2017.  Fares will increase 50 cents for each individual ride.  Riders will be responsible for the additional cost of 50 cents per ride on all previously-purchased ride coupons after the increase has been implemented.
NEW 2017 Taxi Ride Rates
Individual Ride                        10-Ride Coupon
Adults (Age 18-64)                                         $4.50                                           $45.00
Youth (Age 5-17)                                           $3.50                                            $35.00
Elderly (Age 65 & Older)                              $3.50                                            $35.00
Disabled                                                          $3.50                                            $35.00
Children (Age 4 & under w/adult)              FREE                                             FREE
Any questions, concerning this information may be directed to the West Bend Taxi Service at 262-334-3096.