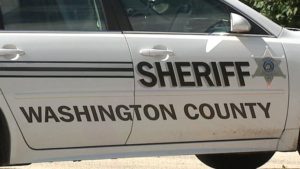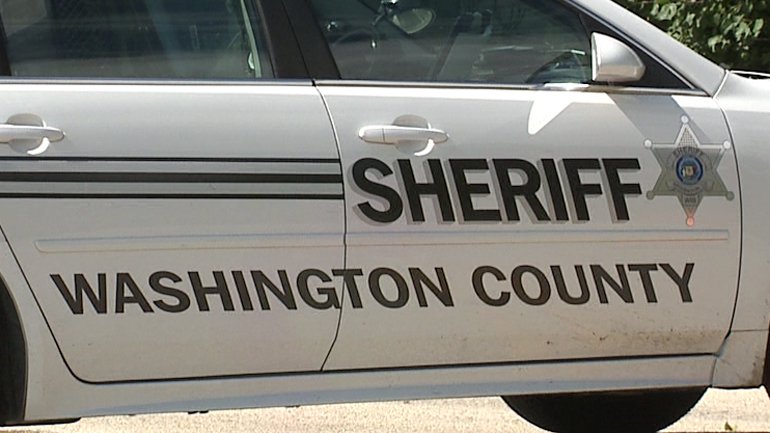 UPDATE – September 19, 2016: Washington County Sheriff's officials have released the name of the Hartford man killed in a single vehicle roll over accident on I-41 southbound in the Village of Richfield last Friday morning. Thirty-five-year-old Adam Long went off the road trying to avoid traffic that slowed for a construction-related lane closure. He was not wearing a seat belt and was thrown from the vehicle
On Friday September 16, 2016 Washington County suffered its 10th traffic fatality of the year.
At approximately 11:17 a.m. the Washington County Sheriff's Office was notified of a single vehicle roll-over accident on I41 southbound approximately .1 miles south of CTH FD/Pioneer Road in the Village of Richfield. Deputies and personnel from the Jackson Fire Department were dispatched to the scene.
Upon arrival, Deputies observed a badly damaged SUV located in the grassy area just west of the CTH FD/Pioneer Rd. on-ramp to southbound I41. The operator and sole occupant was pronounced deceased at the scene by the Washington County Medical Examiner's Office. The operator was identified as a 35-year-old city of Hartford man.
A preliminary investigation into the cause of the crash indicates the vehicle was southbound on I41 in the right lane, when it rapidly approached other southbound vehicles which were reducing speed due to a construction related lane closure ahead.
In an apparent attempt to avoid striking the vehicle in front of him, the Hartford man swerved and subsequently lost control of his vehicle. The vehicle entered the grassy area between I41 southbound and the on-ramp causing the vehicle to roll several times, ejecting the operator. It was determined the driver was not wearing a safety belt.
The on-ramp to I41 southbound from CTH FD/Pioneer Rd. was closed for approximately 1.5 hours, and the right lane of I41 in the area of the crash was closed for approximately 1.25 hours, both to facilitate rescue and clean-up efforts. A Wisconsin State Patrol Trooper also assisted as the scene with traffic control.
At this time the accident remains under investigation by the Sheriff's Office, and the victim's name is being temporarily withheld pending notification of family.
SEE UPDATE ABOVE.