June 29, 2018 – West Bend, WI – The Barbershop a hair salon for men, is now open in West Bend, 2028 S. Main Street.
Take a tour and then stop in for a cut, shampoo, trim and signature shoulder massage and hot towel.
It's the 50th location for owner Todd Degner and his wife Shannon.
"We are a male-centric salon designed specifically for men. It's something that straddles between a traditional barbershop and a salon," Degner said.
"We have a comfortable, timeless look and feel that's the same for men and boys and grandpas and students and millionaires."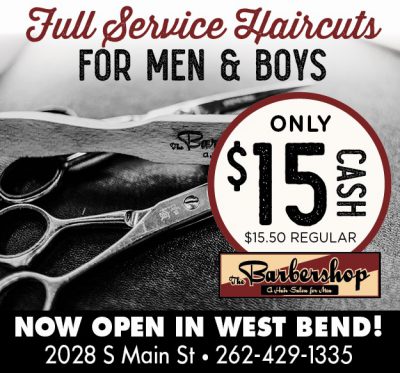 Degner said what makes The Barbershop different is its commitment to employees. "Thirteen years ago when I started researching the industry I found it's really the employee base in the salon industry has been exploited and commoditized," Degner said. "So right from the get go we created a foundation built around excellent employees and we're going to attract and retain the best people in the industry."
Degner said the way they do that is through a set of benefits and professional atmosphere.
"Our team of stylists and barbers have comprehensive health care benefits, dental, vision, company-matching 401K, sick benefits and maternity benefits that's really becoming a benchmark in the industry because of us."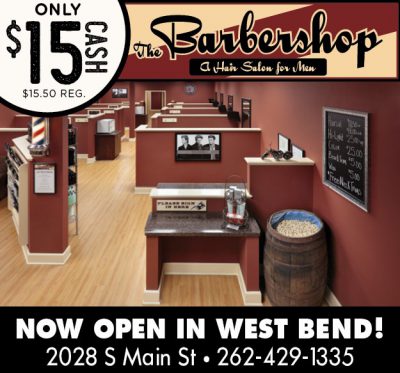 Degner is an IT and consulting guy in his previous life. In 2009 he retired and committed himself full time to The Barbershop.
While never one to get behind the business end of a scissors or razor, Degner does recall some memorable haircuts from his youth.
"When I was a kid my dad would whip out the clippers and give us what we called 'the heiney,'" he said. "It was basically a flat top but really he took our hair down to the skin. The minute school was out that was our look for summer."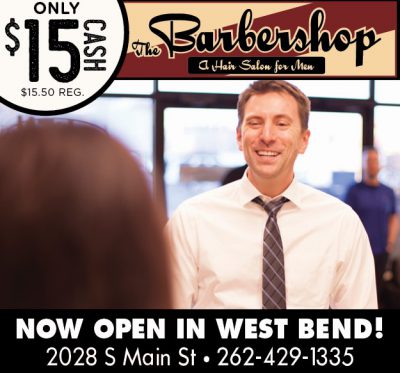 Degner remembers his father taking him to a small barbershop in Rhinelander called 'Doug's Barbershop.'
"The barber's name was Mr. Walters and he was my dad's barber and then mine and I just remember the vibe and the smells and the sounds and the magazines and the conversations and that really is what inspired me to bring that sort of tradition back," he said.
"One of the more satisfying things for us is just seeing that community in each of our shop and seeing people talk to each other, one-on-one, and not texting or being on the phone."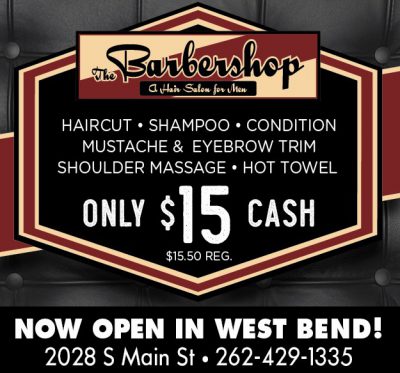 Other locations in Wisconsin include Fond du Lac, Wausau, Stevens Point, Sheboygan and Manitowoc.
Thanks to The Barbershop for supporting WashingtonCountyInsider.com