Washington Co., WI – Ever since retirement six years ago Rex Melius, a.k.a. The Cemeterian, has been making a difference across Washington County and the surrounding area. Melius has been diligently cleaning and straightening headstones and teaching others how to correctly do the same thing.
Since 2016 Melius has cleaned over 3,000 headstones: 578 so far this year.
Click HERE to SUBSCRIBE to FREE local news at
He has also grown a significant social media platform with 3,600 followers worldwide; people with a similar interest, both in and out of the U.S., who have a desire to recognize those who have fought for freedom, raised families, and remember children who were lost too soon.
Melius has been featured on Fox 6 in Milwaukee; click HERE to watch the segment.
He's also the local go-to expert when it comes to helping restore headstones following vandalism in area cemeteries, such as the event November 13, 2021 at Union Cemetery in Hartford.
Melius is an advocate for appropriate technique which includes using Orvus soap, soft brushes, water, and he does not recommend power washing.
Cleaning layers of dirt and moss is not the only task. Melius digs channels around headstones and pulls some stones to ground height after years have taken a toll and some stones have sunk up to 3-feet below the surface.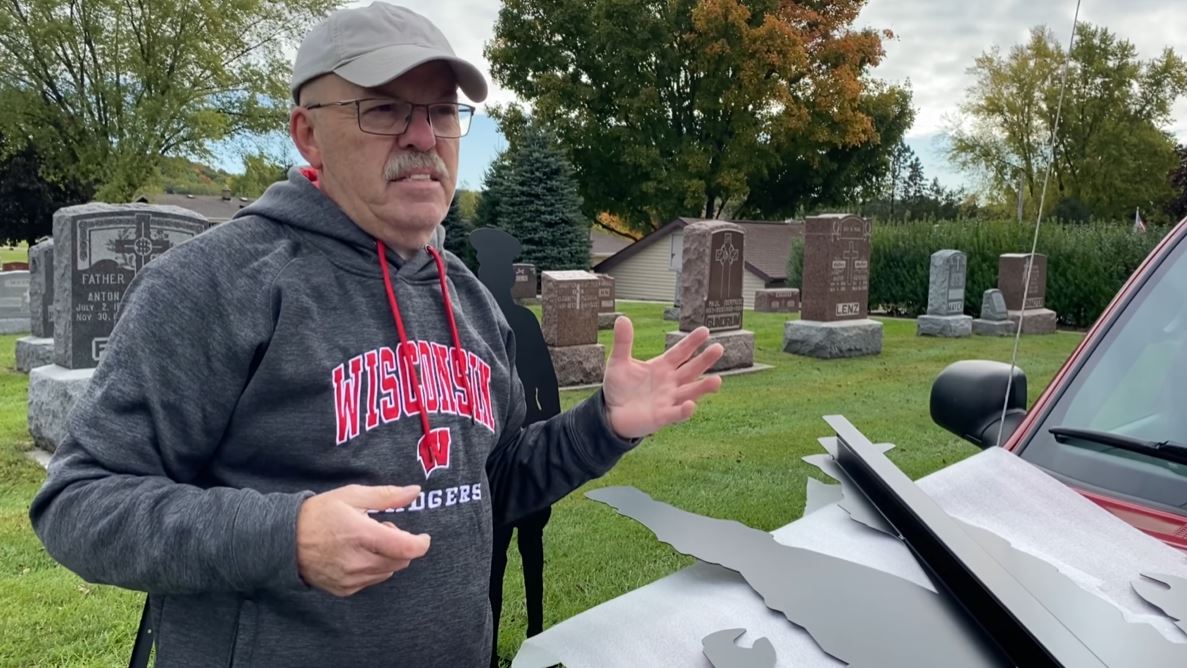 Melius has a busy public-speaking calendar, and he holds classes, teaching students and non-profit organizations how they too can bring a cemetery up to snuff.
In an effort to consistently break new ground, Melius has created a number of marketing projects around the stone cleaning. In fall, ahead of Veterans Day, Melius contracted with a local company to create metal silhouettes of different branches and eras of the military. As a tribute he placed them next to veterans' graves to help shine a spotlight on their service.
Melius goes the extra mile and works with local monument companies and cemetery caretakers to install new bases to level large stones that may lean as the impact of gravity has an effect from a shifting landscape.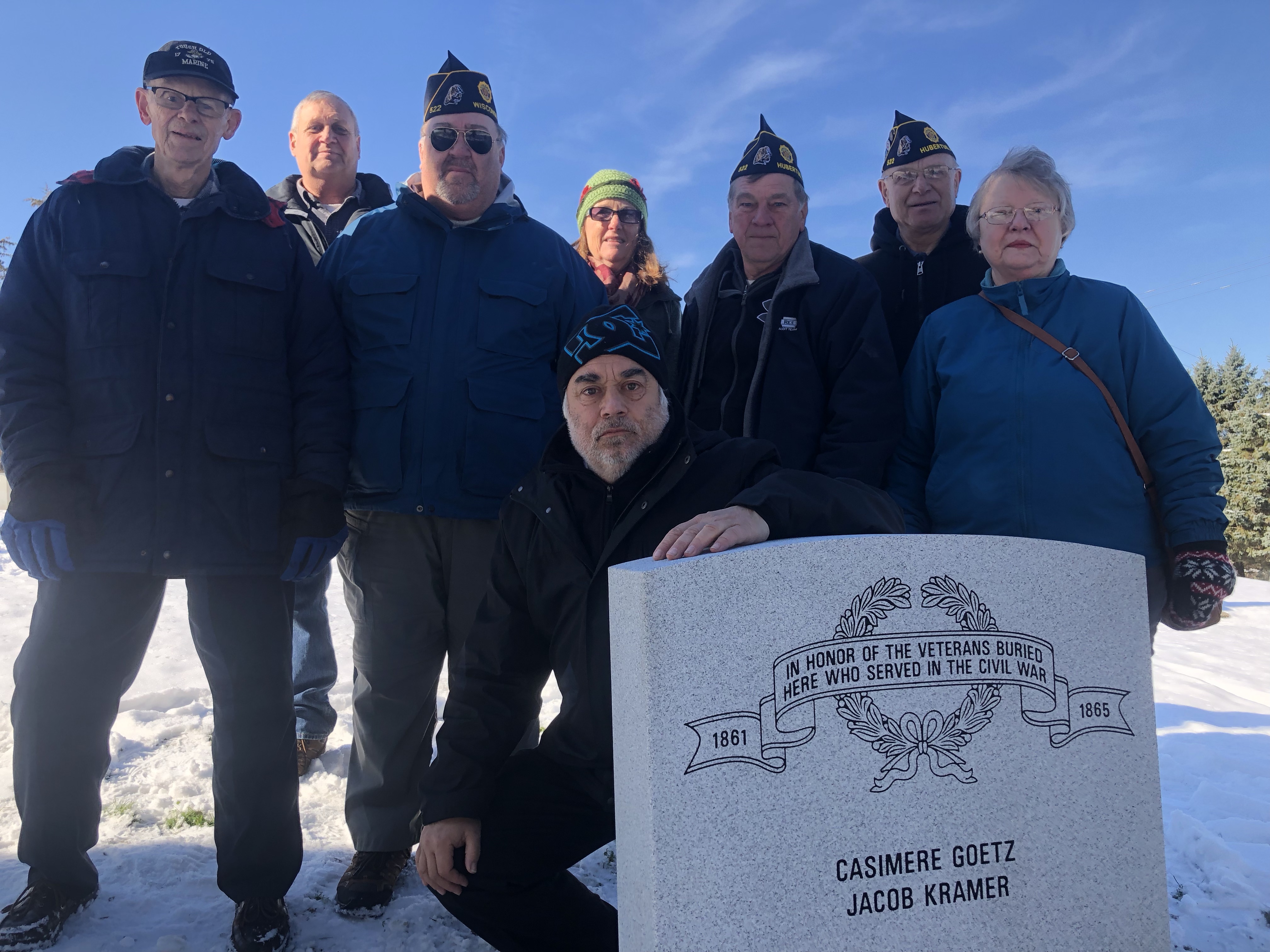 "If you say their name, they will never be forgotten," said Melius; it's a mantra he passes along as he dedicates his time to bringing dignity back to the dead.