Stop in for coffee or a cocktail at The Garden Lounge in West Bend
May 18, 2019 – West Bend, WI – There's a hot cup of Colectivo Coffee waiting for you this morning at The Garden Lounge, 258 N. Main Street in downtown West Bend.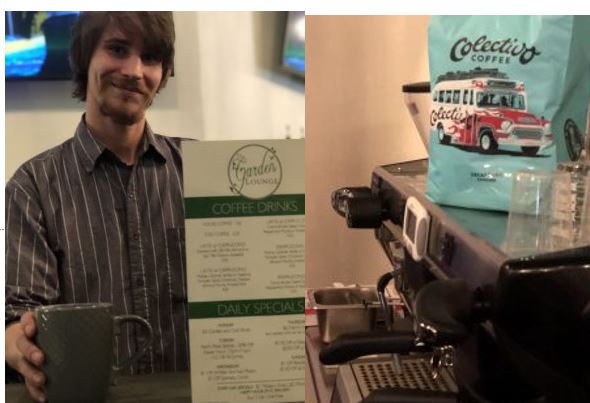 The Garden Lounge features a relaxed atmosphere with a full bar, an extensive coffee menu and light food items. There's also a state-of-the-art game room in back that has paid out over $40,000 in the last two months.
The inside of the lounge features a comfortable setting decorated mostly in white, black, and gray.
The Garden Lounge will open daily at 8 a.m. and feature Colectivo Coffee along with breakfast sandwiches including a sausage, egg and cheese biscuit, donuts and Bloody Marys.
Hahn has a full bar along with phone charging stations in the back.
The menu also includes fried pig wings, mozzarella sticks, toasted ravioli, mac & cheese bites, jalapeno poppers, and Pearl's Handmade frozen pizza.
The Garden Lounge is open daily until 10 p.m. or as late as bar time.
Next door the WB Mercantile features over 9,000 square ft of retail space with 40+ spaces/vendors selling vintage items, handmade, re-purposed and renewed goodies to complement your personal style. We're also home to many consignment pieces as well as retail candles, clothing, beads, yarn, and home goods