June 21, 2021 – Campbellsport, WI –  On Saturday, June 19, 2021, Thomas Michael Tellier, loving husband and father of 6, passed away after a long battle with illness.
Thomas was born on October 16,1940 in Milwaukee. He was the son of the late Ralph and Florence Tellier (nee Andres). He attended Pius XI High School and graduated in 1958. Thomas was a jack of all trades and master of none, dabbling in a little bit here and there and always up for trying something new.
He married Susan Josten, in October of 1966. Early on in their marriage, Thomas was in the National Guard, drove school bus for Johnson's Bus Company, Johnson Manufacturing in Kewaskum and worked as a mail carrier in West Bend.
His occupations led him to meet and know a lot of people. It seemed he was well known because no matter where you went someone would always say his name, "Tommy."
Even though he and his wife worked diligently and had a house full of 4 children, he decided it wasn't quite enough, so they purchased a farm in Campbellsport in 1972 where they started raising beef cattle.
Needless to say, after a few years, he still wanted more, so 2 more children and a dairy herd. Life continued to provide him with surprises but he ALWAYS had a story to tell and a laugh you couldn't forget!
After many years of being both a mail carrier and farmer, Thomas decided to retire from the U.S. Postal Service and focus his remaining years on family, friends, the farm community, and time with his wife.
When he was able, he loved to be out on Big Cedar Lake during the summer, boating, water skiing, and just enjoying the water. In the winter he'd be out snowmobiling. He leaves this passion behind in many of his children and grandchildren.
Those to cherish Thomas memory include his wife, Susan Tellier; his 6 children, Nadine (Joel) Urban of Campbellsport, Terrence (Becky) Tellier of Campbellsport, James Tellier of Campbellsport, Jean (Doug) Grotegut of Manitowoc, Bernadette (Tim Hove) Tellier of Valders, and Nicole (Curt Gilmore) Tellier of Pittsfield, NH; Grandchildren, Justin, Jessica, Kip, Gavin, and Hunter; Also by his siblings, Mary Tellier of Sun City, AZ and Robert Tellier of West Bend.
Thomas was preceded in death by his parents.
A private family service will be held for Thomas, but we invite you to a Celebration of Life on June 26, 2021 from 1 p.m. to 5 p.m. at the Olde Cedar Inn, 5802 State Hwy 144, West Bend, WI 53095.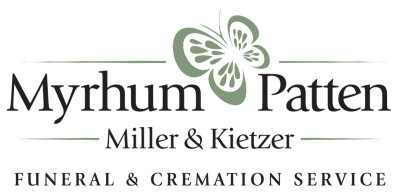 The Myrhum-Patten Funeral and Cremation Service has been entrusted with Thomas arrangements. Additional information and guest book can be found at www.myrhum-patten.com.