Washington County, WI – The Washington County Dairy Committee has announced that tickets are now on sale for the 35th Annual Breakfast on the Farm on Saturday, June 10 at the Roden Echo Valley Farm,

5545 County Road Y, West Bend, WI.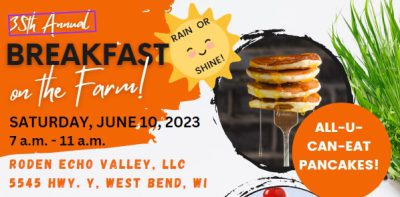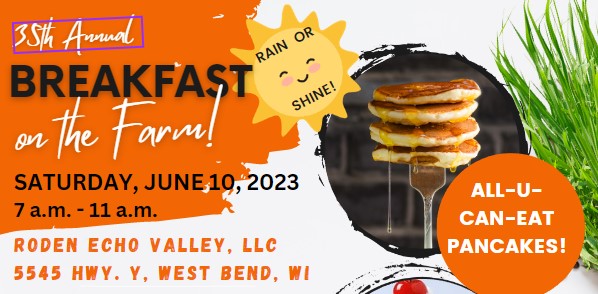 Roden Echo Valley is a 700+ cow dairy farm owned and operated by the Roden family.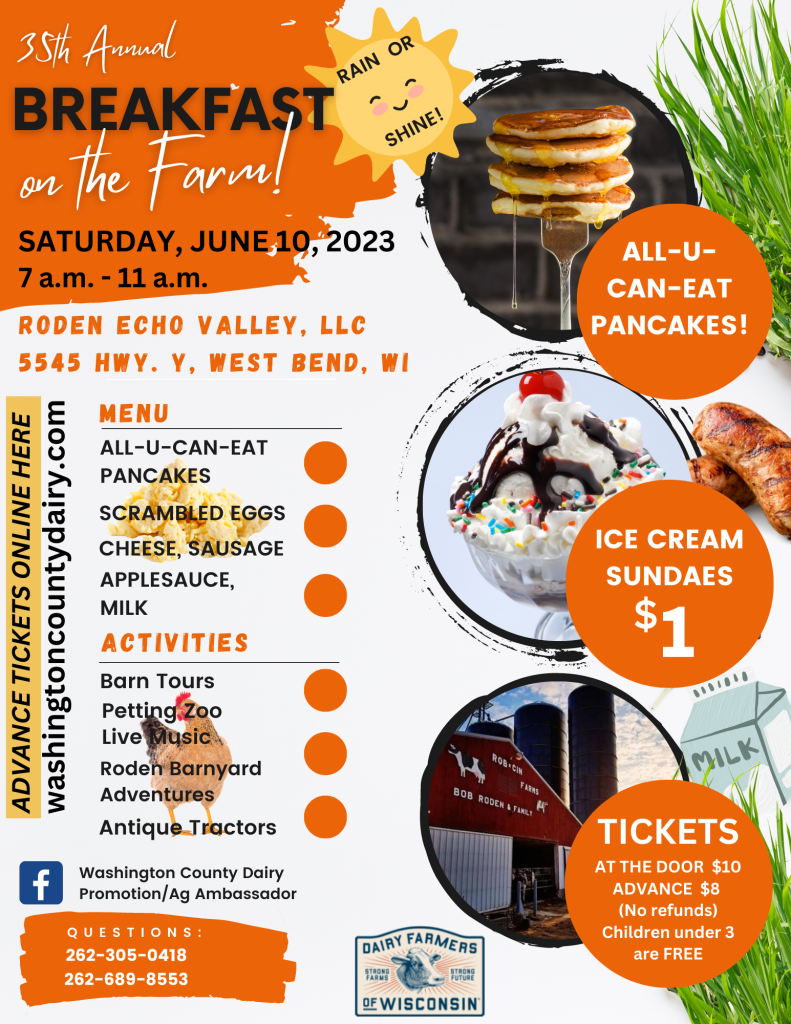 The Roden farm was purchased in 1995 by Bob and Cindy Roden; Bob had started his own farm in the Town of Saukville. When he and Cindy married in 1983 she joined him and together they grew five more farmers.
When the family moved to their current location in the Town of Trenton they had 70 cows but since then they've made lots of changes including forming Roden Echo Valley, LLC in 2015 to prepare for future generations.
Click HERE for more information about the Roden Barnyard
To this day, Roden Echo Valley, LLC is a 700-cow dairy farm owned and operated by the Roden family. In 2022 they started milking in a new 40-stall rotary milking parlor.
Mark your calendars and plan to attend this year's Washington County Breakfast on the Farm.
CLICK HERE to purchase advance tickets.
CLICK HERE if you'd like to volunteer to help with this event.