Hartford, WI – Triton Trailers in Hartford, WI is hosting a Hiring Event on Tuesday, August 16 from noon – 7 p.m. and Wednesday, August 17 from noon to 7 p.m.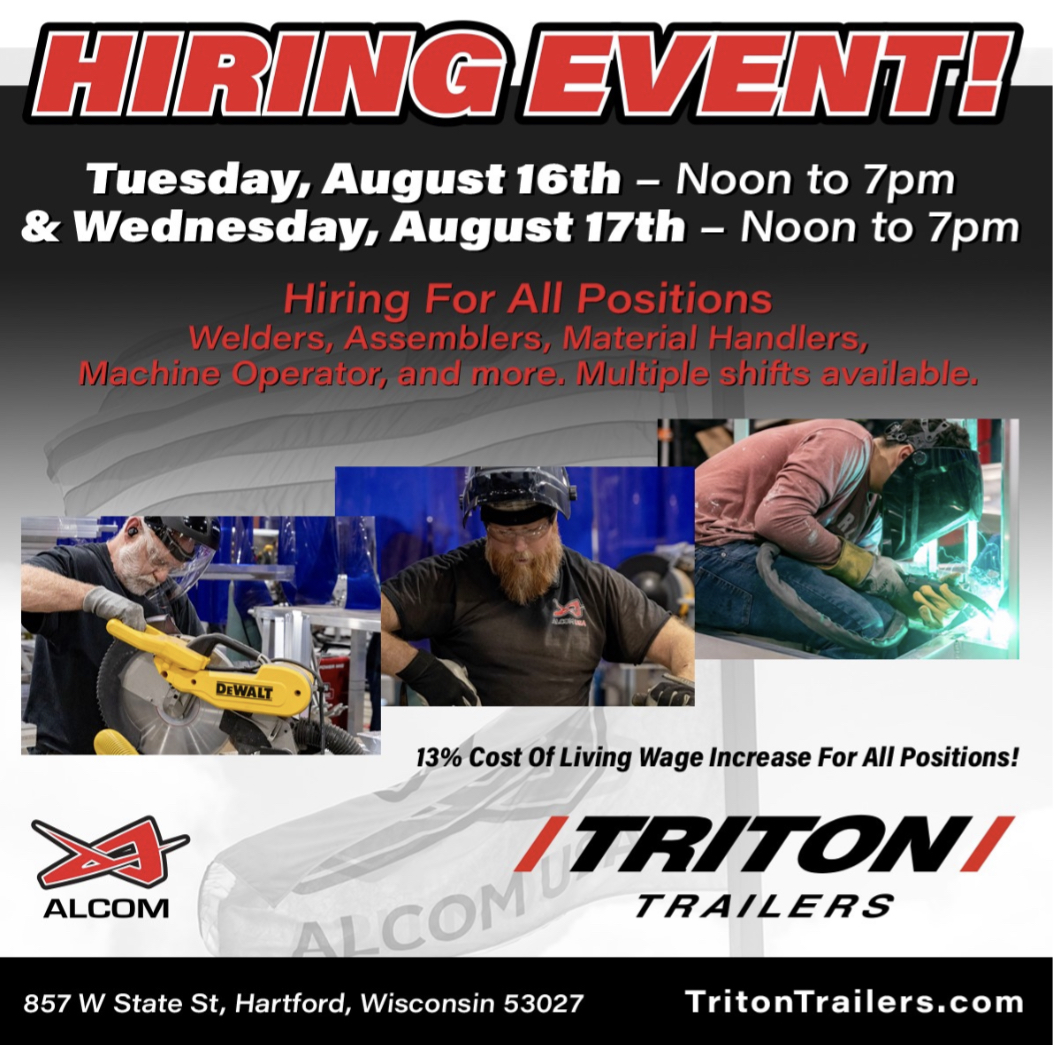 There will be on-the-spot interviews and immediate offers. Multiple shifts available and 13% cost-of-living wage increase for all positions.
Triton Trailers, 857 W. State Street, Hartford, Wi.