August, 2021 – Allenton, WI – Two new entries will be highlighting the Allenton Picnic Parade this year.
The Allenton Annual Picnic Committee has announced two new entries that have agreed to take part in the Allenton Picnic Parade.
The entries, which are making their debut in the area, are Spongy the Fun Truck and the brand new Super Ride Electric One Wheel Machine.
According to TJ Howell, Spongy's owner, Spongy is created after Sponge Bob and is everyone's favorite little sponge friend.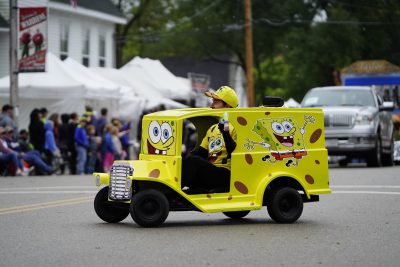 Super Ride Electric One Wheel Machine is the ultimate one-wheel machine that can be ridden anywhere you decide and catch the attention of others while bolting down the parade route. This electric machine can reach speeds of up to 20 miles per hour. It's a self-balanced, one-wheel scooter equipped with LED display panel, front LED light and electric horn.
The parade will step off from the Allenton Fire Station, 431 Railroad Street, at 4:00 p.m. on Saturday, August 21, 2021.