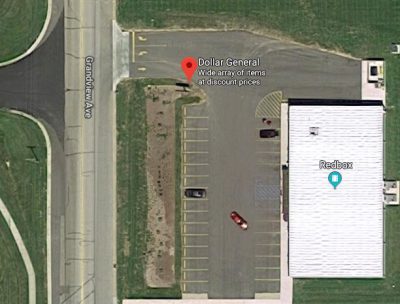 May 22, 2018 – West Bend / Campbellsport, WI – Early Tuesday afternoon a report was posted about bomb threats being called in to Dollar General stores in Campbellsport, West Bend and in Fond du Lac and Dodge County.
West Bend Police just posted an update:
WEST BEND POLICE MEDIA BRIEF
BOMB SCARE
Dollar General – 1120 E Washington St
On May 22, 2018 at 10:37AM, the Dollar General Store received a threat by telephone in which the caller stated that there was a bomb in the store and demanded money be transferred via prepaid credit cards. Dollar General Store management recognized this as a scam and called West Bend Police. No suspicious devices or objects were found. No one was injured. This is a scam known to law enforcement throughout the country.
Similar incidents were reported today around the same time at Dollar General Stores in Waupaca and Campbellsport. West Bend Police Investigators are working with law enforcement from the Fond Du Lac County Sheriff Department and Waupaca Police Department to identify the source of these calls.
If any area business receives a similar call they should immediately notify law enforcement.
In Campbellsport, Police Chief Tom Dornbrook said his department took action immediately when the Dollar General on Grandview Avenue received a call at 11:46 a.m. "The person calling the store said there 'was a bomb in the store
and don't call police,'" said Dornbrook. "When that statement was made the employee set the phone down, cleared out the store and called us."
Campbellsport Police responded along with six deputies and a sergeant from Fond du Lac County Sheriff's Department.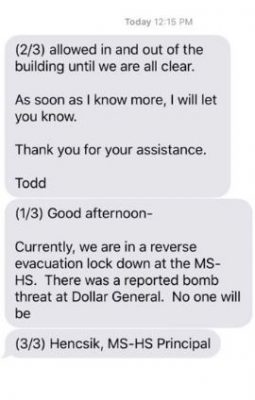 Dornbrook said schools in the community including Campbellsport Elementary, the high school, middle school and St. Matthew's went on lockdown and the Kid's Clubhouse Child Care Center was evacuated.
During the investigation authorities discovered the same store in West Bend, Beaver Dam and Waupaca all received similar calls. "The only difference was their employees all stayed on the line and it turns out this is a scam because they told the other stores to fill out pre-paid VISA cards," Dornbrook said.
"Even though this is most likely a hoax it was a good test of our response system and we're really happy with that. The people I feel the worst for is the firemen and EMS who gave up their day jobs and will lose time on their paycheck," he said.
Campbellsport Fire Department, EMS, Eden Fire Department, and Fond du Lac Sheriff's all responded.