Oct. 3, 2017 – Washington Co., WI – The UW-Washington County volleyball team played a WCC Eastern Division match against UW-Manitowoc winning 25 – 19, 25 – 22, 25 – 5.
"We started the match out strong with Ally Weix running seven straight serves with two ace serves," said coach Deb Butschlick.  "The Blue Devils fought back to close the gap before the Lady Wildcats put an end to their run."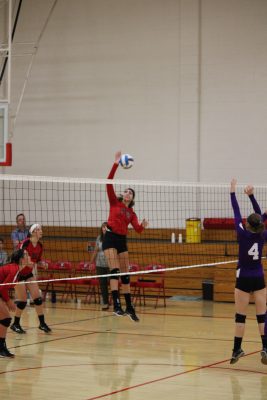 During the second set UW-WC had trouble making plays and there was a lack of communication.  The team did win the set.
The third set started with Weix running another seven straight serves with four aces before UW-Manitowoc took control of the ball.  The Lady Wildcats came out with power and fire in the third set to hold the Blue Devils to only 5 points.  The team served at 90 percent.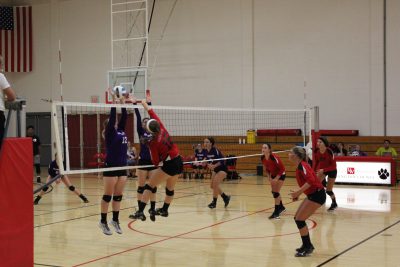 Ally Weix had 8 kills, 17 digs and 6 ace serves
Kayla Boehm had 8 kills, and 3 blocks
Courtney Peters had 7 kills, and 15 digs
Meghan MacFarlane had 5 kills, 7 ace serves, 28 digs
Kayla Schommer had 40 assists for kills and 8 ace serves
The Lady Wildcats are 3 – 1 in the WCC Eastern Division and 8 – 1 overall.
UW-WC's next match in Friday, Oct. 6 at home against UW-Marinette with a start time of 7 p.m.