UWM at Washington County downs Marantha Bible Baptist College |By Breanna Cronin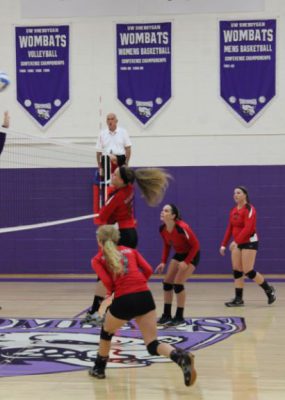 Oct. 15, 2018 – Washington Co., WI – The UWM at Washington County Wildcat volleyball team continued its winning streak beating Marantha Bible Baptist College by a score of 25 – 18, 25-12, 25-17.
As a team the Wildcats played very well, kept the energy high, and picked each other up.
The serving and hitting were very consistent and the team was able to go on a lot of runs.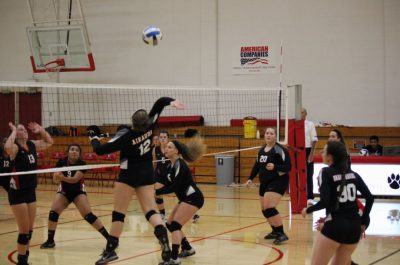 Throughout the match the Wildcats stayed positive and worked very hard to perfect a fast offense and defense.
It's exciting to see how much the team has grown from its first match to this one. "Even though we have one week left of the season, everyone is going to work hard to be even better at the WCC State tournament," said the Wildcats Breanna Cronin.
Leading the team was Kayla Boehm with 9 kills and 5 blocks, Morgan Kappler had 6 ace serves, 5 kills and 5 digs, Breanna Cronin had 5 kills,  3 ace serves and 12 digs, Catherine Tucker led the team with 21 digs.
The final home game is on Wednesday, Oct. 17 at 6 p.m. against UW-Green Bay at Sheboygan County.