May 8, 2017 – West Bend, WI – A personal invite from 16-year-old Austin Jug, a sophomore at West Bend West High School, who would like you to come out tonight from 5 p.m. – 7 p.m. to support Autism Soup Night.
Purchase a handmade ceramic soup bowl and have it filled for free with a selection of hot soups from participating local restaurants.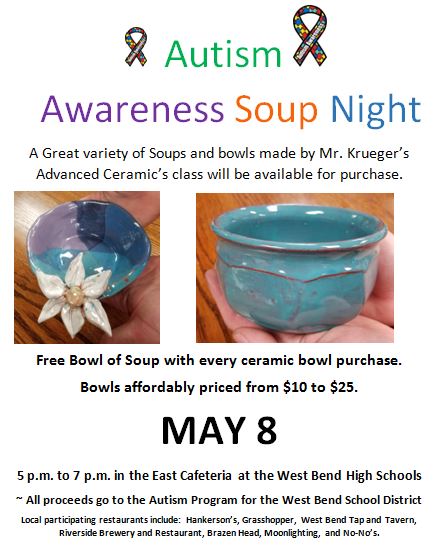 Thanks to teacher Ryan Olson and students Ryan Huettel, Rebecca Wolf, Ashlyn Airaudi, Kayli and Cody.
Please LIKE this page and SHARE this post and pack the event. All proceeds go to the Autism Program in the West Bend School District.