VIDEO | Final walk through at Dublin's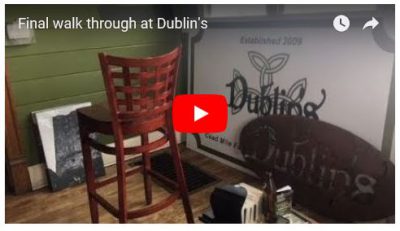 April 3, 2018 – West Bend, WI – It was March 21 when the story first ran on WashingtonCountyInsider.com about Dublin's, 110 Wisconsin Street, closing in West Bend.
The popular local restaurant had been in business the last four-and-a-half years and owners announced they were closing because of a job relocation.
The building is owned by Kevin and Amy Zimmer and there are already plans surfacing about another restaurant moving in.
Below are some of the photos from today's move and how the interior is already under renovation.