"This is tremendous," said Lloyd. "A tremendous feeling to be appreciated … and I miss my Joyce."
Click HERE to SUBSCRIBE to FREE local news at
The Gatzkes started dancing 50 years ago in 1972 as an inexpensive form of entertainment. They were members of the Square Steppers of West Bend and later the West Bend /Kettle Moraine Squares.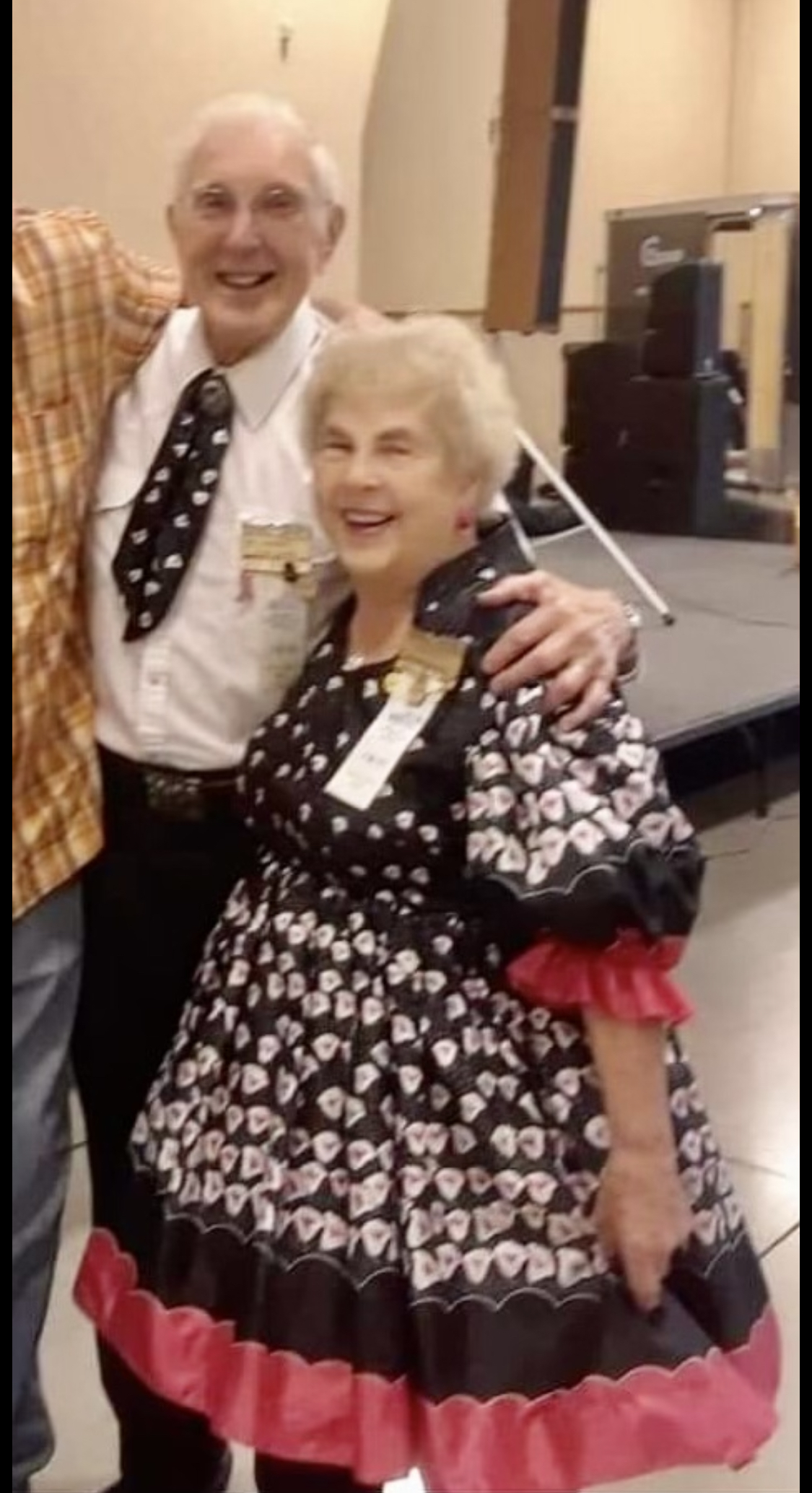 "When they were first learning they would practice every night in the living room," said son Rodney. "Mom made her own dresses and Dad always had a matching tie."
Over the years the Gatzkes' held every office in the club and were delegates. They attended 10 national square dance conventions.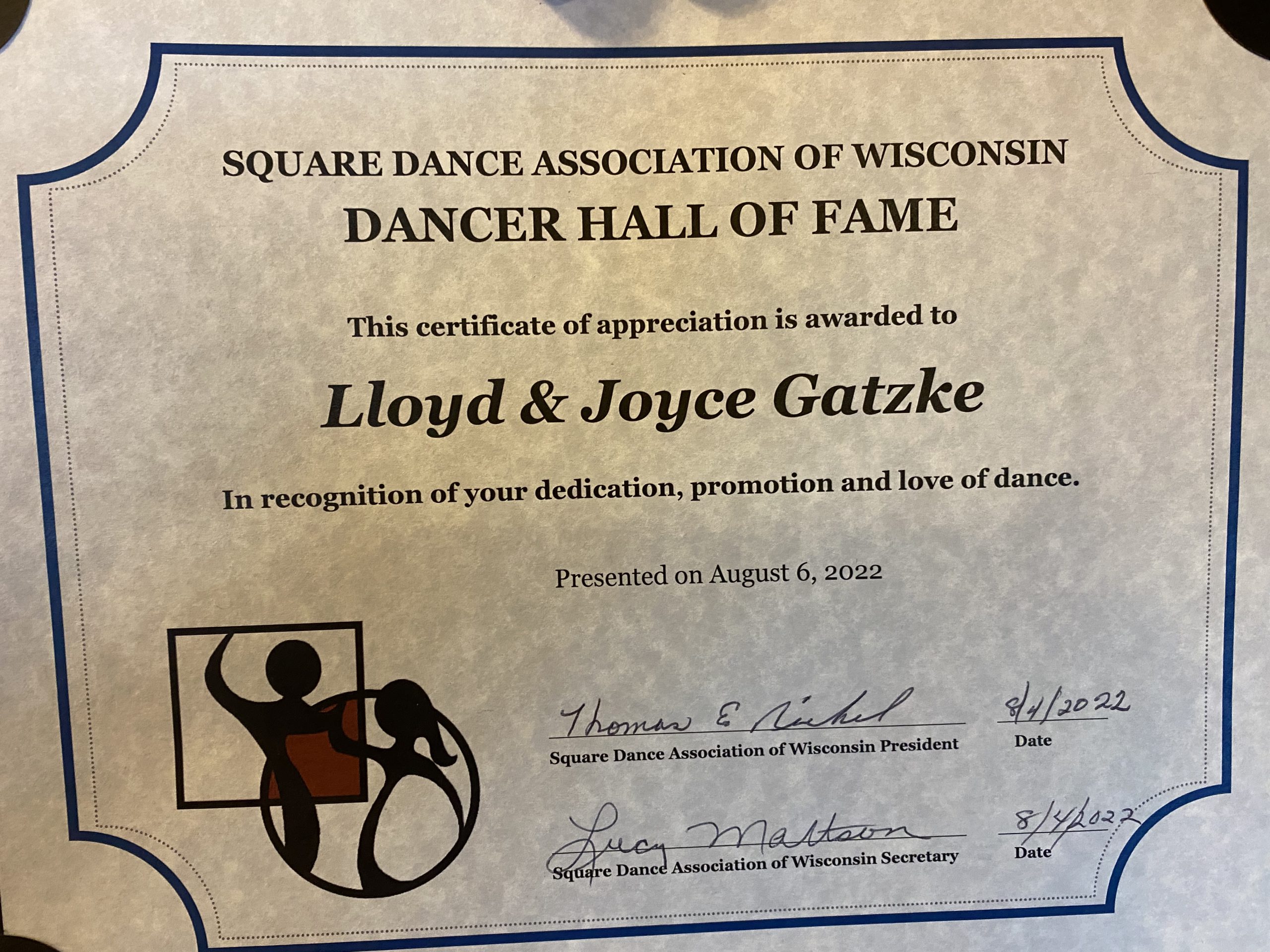 Daughter Lora Gatzke said "This was a great activity for a couple because they were always holding each other, it was wholesome and inexpensive, there was great music and they made friends all over the world."
"They were always really excited to go, and they probably went dancing 2 to 3 times a week," said son Ken Gatzke.  "No matter how often they went they were like little kids."
In their family life, Lloyd and Joyce had six kids. Joyce was a stay-at-home mom and Lloyd worked at Regal Ware until he retired in 1999.
Lloyd and Joyce took an active role in the Builders for Christ Program of the Wisconsin Synod Lutheran Church. They were involved in this mission work for 19 years and worked on 24 different projects around the United States which included churches, schools, fellowship halls and parsonages.
Lloyd and Joyce were devoted members of Good Shepherd Evangelical Lutheran Church in West Bend and were part of the altar committee for many years. Together, they cheerfully served their Lord to show their gratitude for their many blessings.
Lloyd and Joyce loved to travel around the United States and internationally. Together they were blessed to experience the people and culture of 12 different countries outside the U.S. Joyce's favorite trip was to Australia.
The couple started dancing in 1972 when Joyce saw a small ad in the paper. The activity was something they could do together and the cost of $1 could fit their budget.
"I didn't square dance for awards," said Lloyd. "I did it to have fun and my biggest thrill was helping new people understand the moves."