VIDEO | Rebroadcast of the Monday night West Bend Council meeting honoring Veterans
Nov. 7, 2017 – West Bend, WI – Common Sense Citizens of Washington County teamed up with Moraine Park Technical College and several Boy Scout and Girl Scout troops to help the West Bend Common Council honor local veterans.
Presenters included the West bend Veterans Honor Guard, West Bend Police Department Honor Guard and Kathryn Flynn performed the National Anthem.
The invocation was given by Pastor Jerry Michaelson from Calvary Church in West Bend.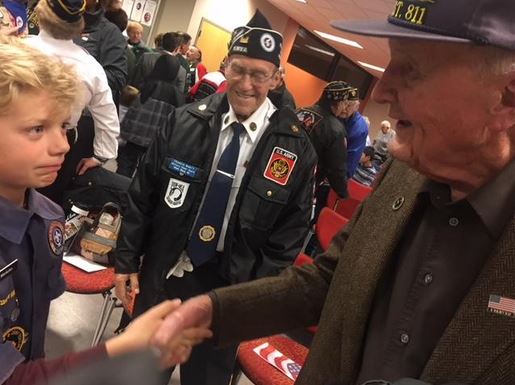 West Bend East Social Studies teacher Scott Mindel gave an overview of women and their role in service. He also talked about some of the local women who served.
Rev. Clarissa Martinelli, a veteran from the U.S. Navy, gave the keynote address and spoke of the importance of women in the military.
Veteran Joel Hausmann wrapped up the ceremony with a rendition of God Bless America and there was instrumental music performed by Juliana, Grace, Annie and Cade Vogel.
Below is the veterans tribute film by Scott Mindel.