Mark your calendar for the 2019 Washington County Fair which runs July 23 – 28.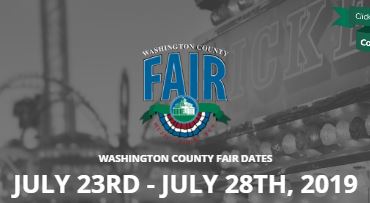 Saturday, July 27
Gate 5, 11 & 12  open at 8:00 am
Ziegler Family Expo Building Hours – 9:00 a.m. to 9:00 p.m.
Please Note:  There are no carry-ins of alcohol allowed on the Fair Grounds.  This includes the parking lot.  Any alcohol found to be a carry-in will be asked by security or Fair Management to be disposed of or possibly confiscated.
HEADLINING ENTERTAINMENT
BILLY CURRINGTON with special guest NORA COLLINS