Fredonia, WI – Tom Schwai at Schwai's Meat & Sausage in Fredonia is prepping for the Christmas holiday.
Fill up on homemade head cheese, prime rib, blood sausage, blood tongue head cheese, summer sausage, ham, hot sticks,
Get a hold of Tommy at 262-692-2731 or click HERE for more details on store hours and location.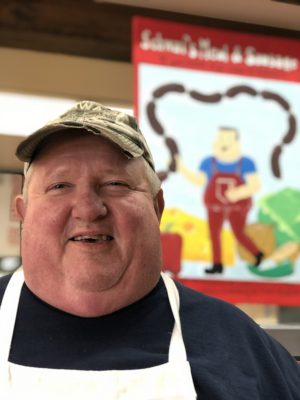 As a bonus report say thanks to Tommy for processing the deer taken by sharpshooters at Ridge Run Park and Lac Lawrann Conservancy. Tommy is donating his services and the venison will be donated to the local food pantry.
So far sharpshooters have taken seven deer in one night in West Bend.
In January 2018, five bow hunters killed a total of three deer during a five-day test program.