December 16, 2019 – Barton, WI – A year ago, Dec. 31, 2018, the Barton Elementary School building sold for $600,000 and contractors from Commonwealth Construction Co. in Fond du Lac were hired to turn the former school into a 22 unit multi-family adaptive apartment along with three six-unit townhomes by Barton School Apartments, LLC.

The original Barton School, 614 School Place, dates to 1924. Through the years there had been additions in 1955, 1960, 1969 and 2000. According to the Wisconsin Historical Society the original architect was Auler and Jensen-1924; that was followed by Roger Herbst-1955 and Lawrence Monberg and Associates-1960.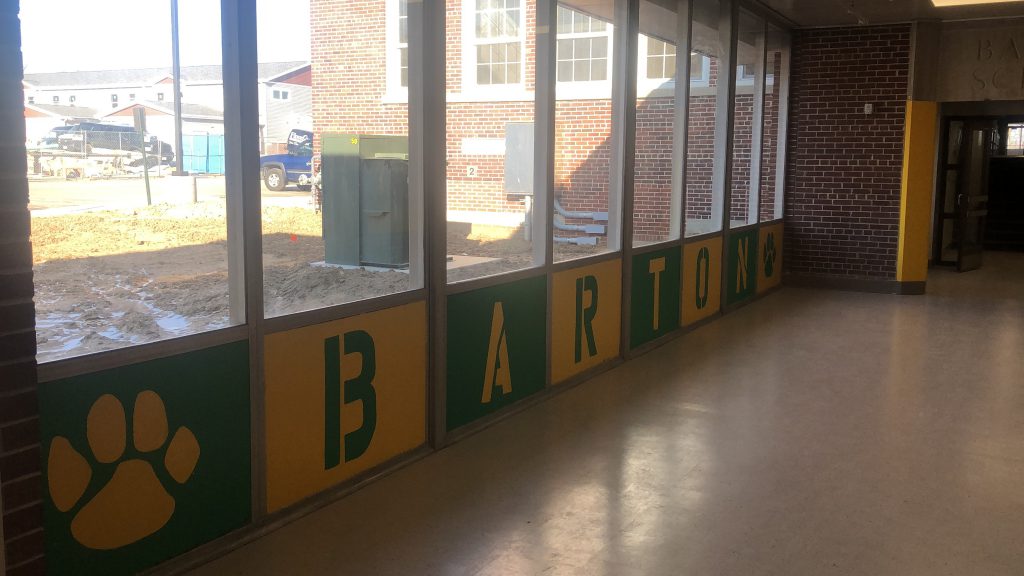 Barton Elementary School closed in June 2014 as part of the West Bend School District's 25-Year Facilities Plan and the 2012 referendum to remodel and add to Silverbrook and Green Tree.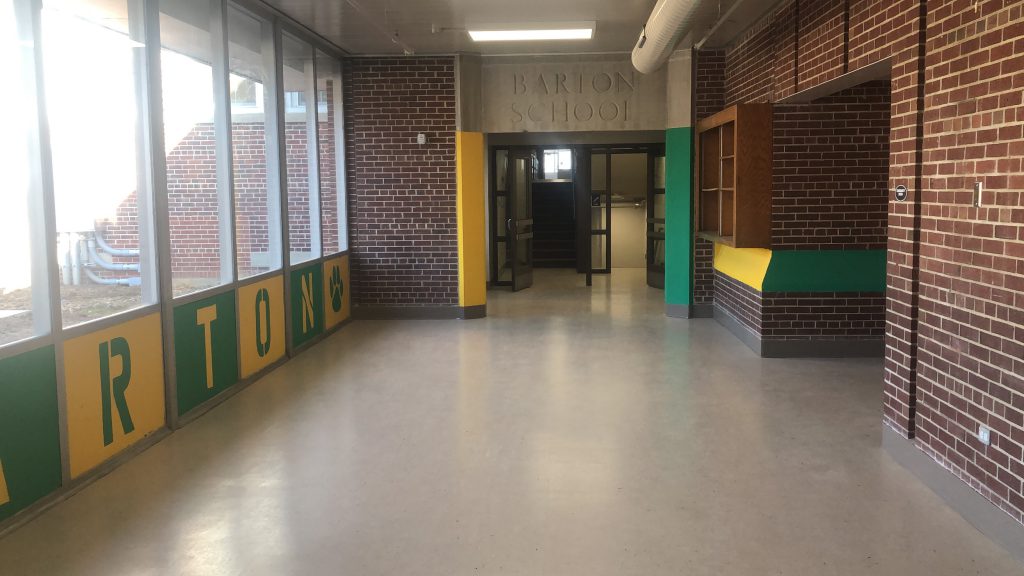 Contractors did their best to retain some of the historic character of the building including the stamped concrete, the vintage water bubblers and some of the classic student artwork left on the walls before the elementary school closed.
One short year later the old school has people living in some of the 14 units on the first floor and eight units on the second floor.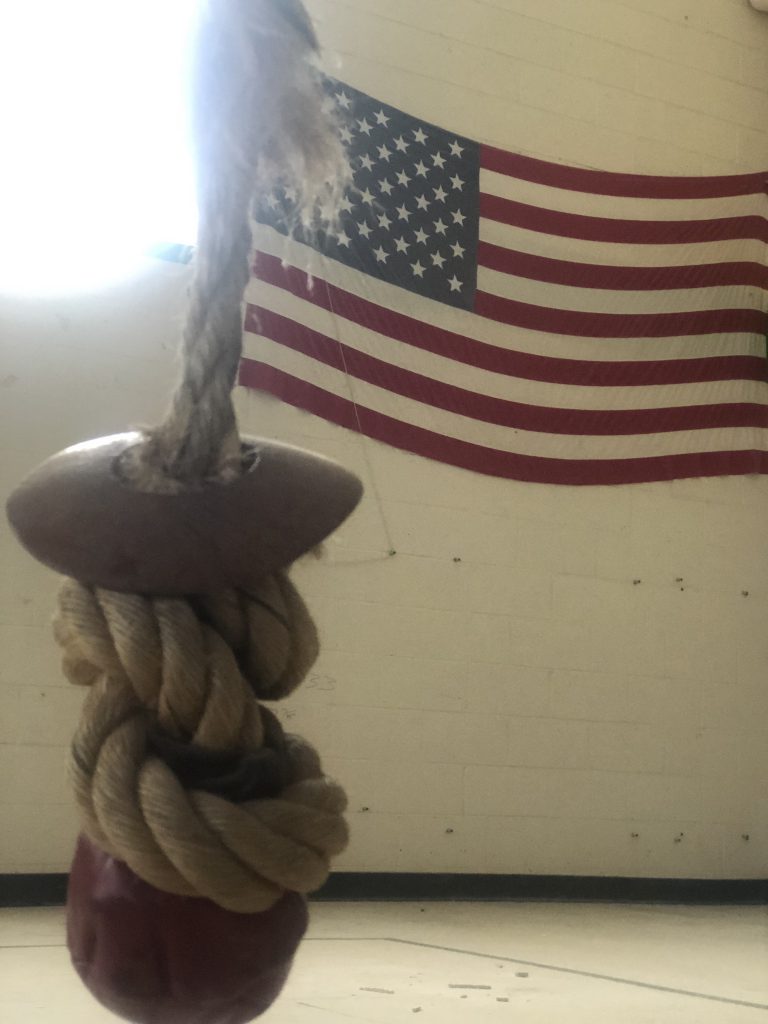 The school gym remains and be used for recreation and the former school library is a Community Room complete with the reading loft and a media area.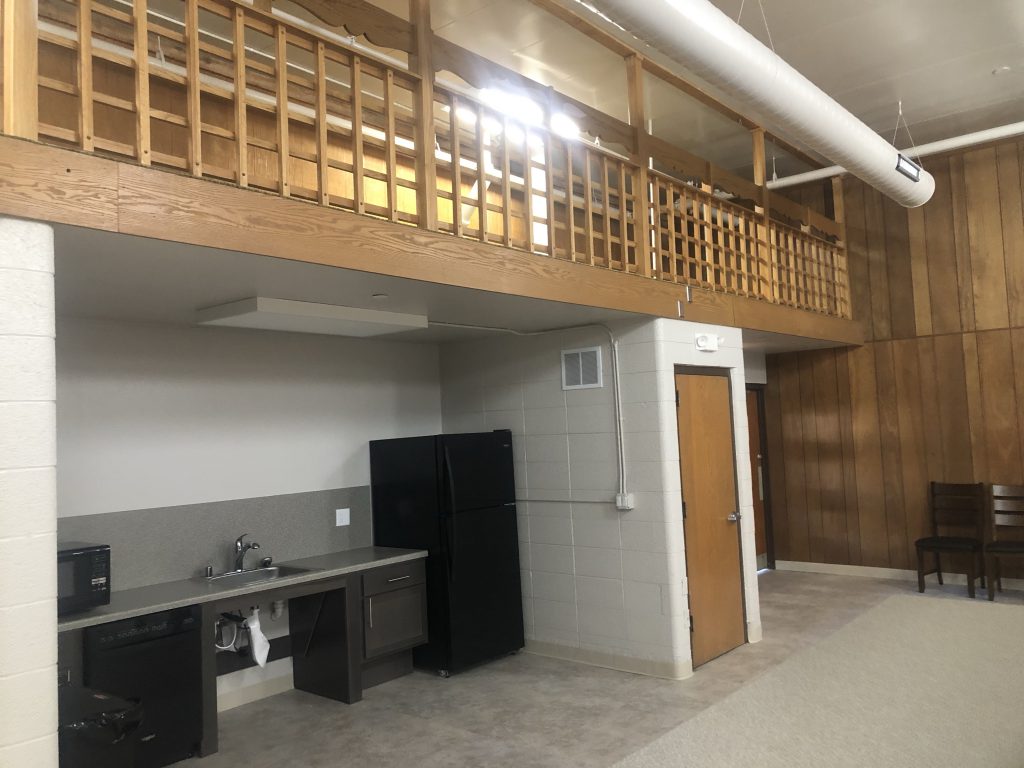 The mosaic is just one piece of art that will be rehung at the former Barton Elementary School. Do you remember which class made this and where it was originally? It's currently being stored in a back room off the kitchen area behind the Barton Bobcat painting in the gym.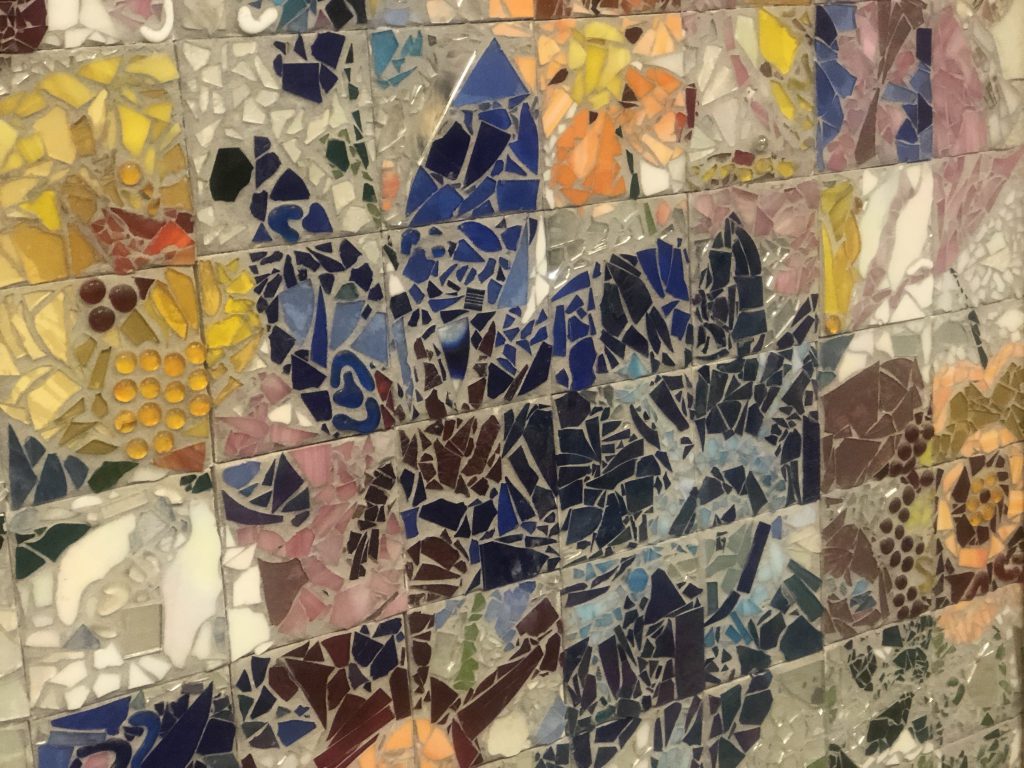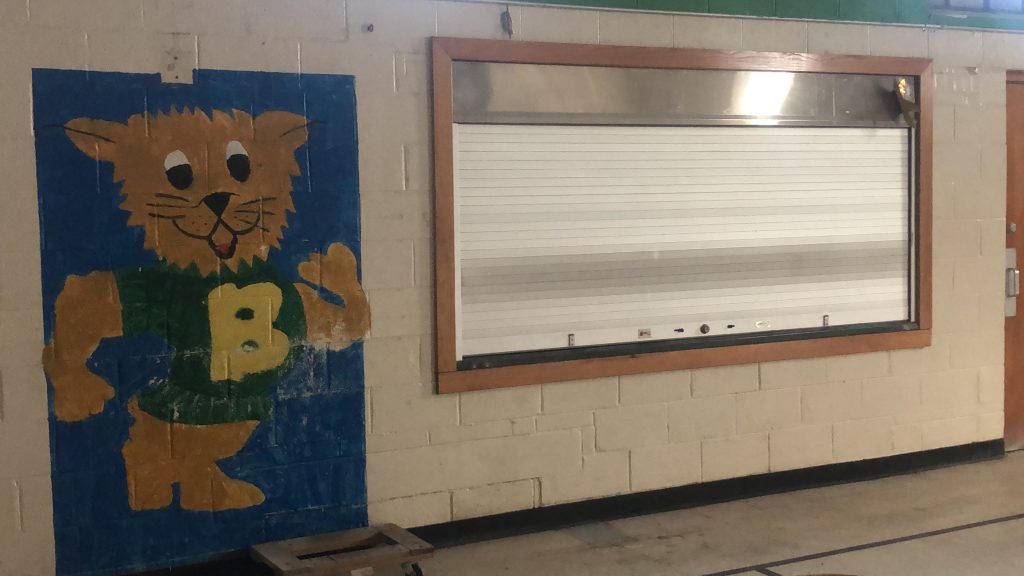 Remember the 'Bobcat Pledge?' The information board below still hangs outside the office at the entrance to the old Barton School. Stay tuned for Part 2 of the video touring the former classrooms, now apartments at Barton School Apartments.