VIDEO | Teen finishes Eagle Scout project for West Bend Community Memorial Library
Sept. 20, 2018 – West Bend, WI – Connor Markohn of West Bend is with local Scout Troop 762. The troop holds its meetings at the West Bend Moose Lodge.
Markohn came dressed for the video shoot about his Eagle Scout project in a tan, button-down scout shirt covered with a collage of merit badges that show off his many accomplishments.
Earlier this month Markohn finished an Eagle Scout project for the West Bend Community Memorial Library.
"I found out about some projects when the Community Memorial Library held its open house," he said.
At 13 years old Markohn is tall, wiry and direct. His mother, Jen Martin, has mentioned autism but throughout the interview Markohn comes across as super intelligent, mature, outgoing, and a tell-it-like-it-is kinda kid with a lot of facts and knowledge thrown in.
"Building 40 shelves for library books really seemed like more of a worthy project," he said.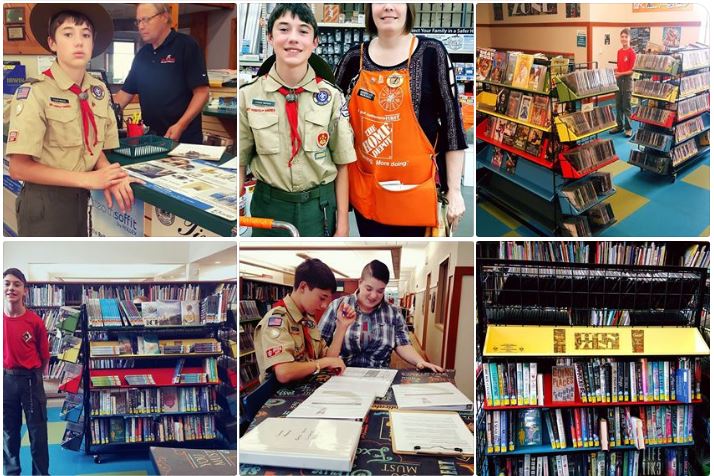 With that stepping off point Markohn is on a roll talking about the construction process, which for an Eagle Scout project for a young teen is pretty in depth.
"I had to compile designs, collect materials and create funding," he said. "I decided to use particle board and then solicited donations from Zuern and Home Depot. For the materials I had to pay for I used donations received from The Soul Source, a community wellness center."
Librarian Hannah Kane said the pair sifted through a number of project options and then settled on tackling an insert for the wire racks in the Teen Zone section of the library.
The project was a team effort with friends and family chipping in time and talents. "The project took a full month to complete," he said.
To finish off the shelves Markohn's subtle sense of humor is evident by the dedication sticker tagged on each level.
"I dedicated it to all the librarians who suffered from having to move all the books and CDs for all the years," he said.
Martin said she is proud of her son's drive and accomplishments. "He just is an awesome example of what all kids can do when they are encouraged to be themselves and focus on their abilities instead of their disabilities," she said.
"He has put in more than 225 hours of service in the community (this does not include his Eagle Project hours), and his Troop has done so many wonderful projects for local schools, parks and community organizations."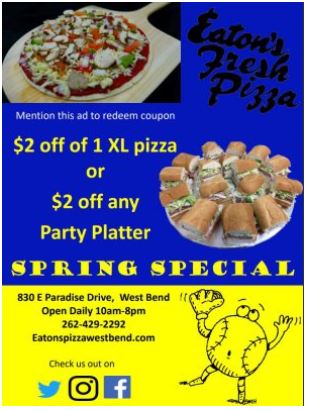 Aside from scouts Markohn is an accomplished musician. He sang the National Anthem at the 2018 America's Dairyland Tour in West Bend, played the part of Shrek Junior in a production by Musical Masquers and he is the only student from Badger Middle School going to State Honors Choir in October.
"Scouting can really help me with lifelong skills like leadership skills, organizational skills and time management skills," he said.
Markohn is also a part-time student at Pathways Charter School. He has been active in scouts since March 2016.