March 19, 2019 – West Bend, WI – Vietnam War veteran Gary Thetford, 71, of West Bend is heading to Washington D.C. on the April 6 Stars and Stripes Honor Flight.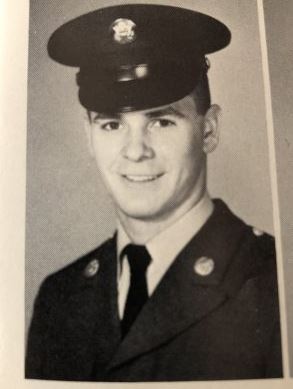 Born in 1947 in Toledo, Ohio, Thetford was drafted into the Army in 1968. "I remember the day, the first time I heard Otis Redding, 'Sitting on the Dock of the Bay'," he said.
Thetford completed Basic Training at Fort Knox, Kentucky and was then stationed in Fort Belvoir, Virginia to be trained as a printing press operator. "When I first went in after being drafted, chances were I'd be in infantry, so I took an extra year so I could pick my duty," said Thetford. "I chose to be a printing press operator because I figured I wouldn't have to go to Vietnam."
After three months at Fort Belvoir, Thetford was sent to Vietnam, assigned to a topographical unit attached to Military Assistance Command, Vietnam. "I was a part of one of the field teams they sent, stationed on the Central Highlands," said Thetford. "I traveled around the area, going to villages, showing movies, throwing leaflets out of helicopters or airplanes. We would go in with loudspeakers before some of the troops would make an assault on a village, to give the people a chance to surrender."
Thetford's service in the military ended on Christmas Eve in 1971, ranked as an E5. "One week after I left, the compound I was assigned to was overrun and I never got anything back," Thetford said. "I had left all my gear behind to be shipped home. I don't have any pictures or anything like that from serving."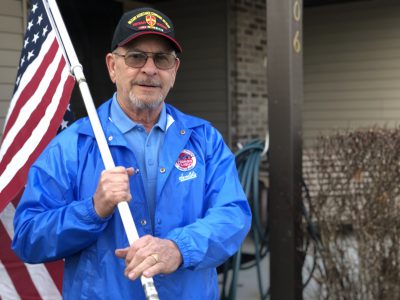 After his service, Thetford worked for the 7Up Bottling Company, until taking a job at a chemical company. He was eventually transferred to West Bend as a regional sales manager, over 35 years ago.
Thetford shared while he's never seen the current memorials and monuments, he has been to Washington D.C., while stationed at Fort Belvoir in 1969.
"That was back when they had thousands of protesters on the memorial grounds. They sent us in there to do some guard duty," he said.
Going on the Honor Flight and seeing the memorials is something Thetford is looking forward to, but shared his concerns about his PTSD. "At first, I wasn't going to go on the Honor Flight because I've had some bad experiences with some of the things that happened in Vietnam," he said. "When they had the traveling wall war memorial in Germantown last year, I had a really bad experience with recalling things. When my wife put me in for the Honor Flight, I told her I'm glad she did but I really don't want to go. Now that I've been going to the VA to get help, they thought it would be good to go."
Click HERE to read more about veterans from Washington County on the Stars & Stripes Honor Flight.