Volunteers welcome Thursday morning to set up Christmas decorations in Downtown West Bend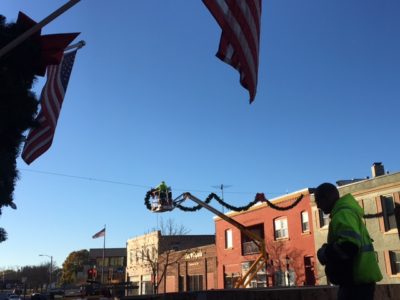 Nov. 15, 2016 – West Bend, WI – It's expected to be a crisp morning on Thursday, Nov. 16 but that's when volunteers from the DIVA, Downtown West Bend Business Improvement District, Downtown West Bend Association and crews from the City of West Bend will bundle up and teamed up to knock one item off their Christmas "to-do" list.
Brilliant wreaths with red bows and white lights will be hung on Main Street and Sixth Avenue. The meeting place will be Hickory and Main and there will be a get together after at West Bend Tap & Tavern for a hot beverage and a snack.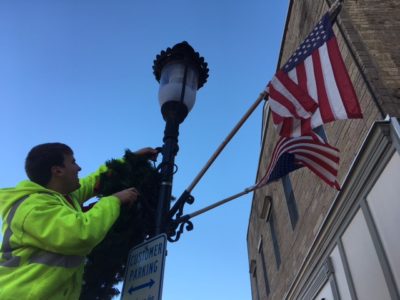 Keep your eye on Downtown West Bend as there are more holiday activities right around the corner.
-The DIVA will be hosting Winter on Main for four Friday's in December including Dec. 1, 8, 15, and 22.
-The DIVA group will throw open its doors during Small Business Saturday, Nov. 25
-The 2017 Santa Ramp Up is Sunday, Nov. 26 starting at Dublin's at 10 a.m.
-The annual West Bend Christmas Parade will step off at 5 p.m. on Sunday, Nov. 26 from Regner Park.