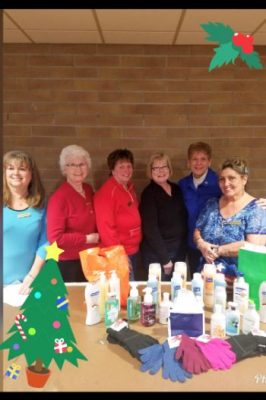 Nov. 28, 2017 – Washington Co., WI – The Washington County Republican Women collected gloves, shampoo/conditioner/bath wash, gift cards and cash for the 30th Anniversary Christmas With the Vets Show, coordinated by Jeff Dentice, for the Zablocki VA Medical Center in Milwaukee.
The event takes place in December and it is a way to bring a Christmas to our vets and say thank-you.
There will be music, dance performances, food, games and gifts. 
The Clement Zablocki VA Medical Center, in Milwaukee, has been providing medical care for 150 years to our veterans.