Washington Co. taking bids to install cable guards between Cabela's and the Dodge County line on I-41
August 19, 2019 – Washington Co., WI – Washington County is taking bids to install a median cable barrier this fall on a section of I-41. The first section is out for bid and will cover Highway 144 to County Highway K.

Since 2018 officials in Washington County have been working with the Department of Transportation to complete the project in an effort to improve safety along I-41.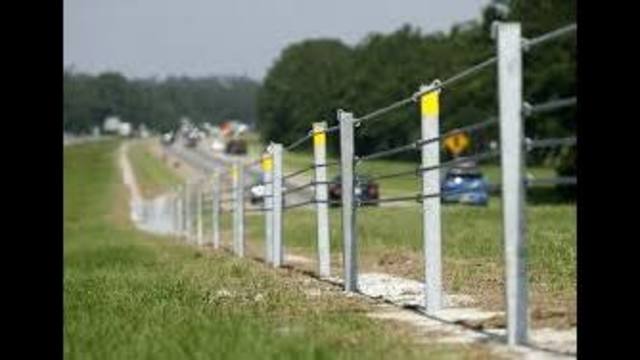 In November 2018 the Washington County Public Works Committee heard from Washington County Sheriff's Captain Bruce Theusch who reported that 24 crossover crashes with seven fatalities had occurred in Washington County's jurisdiction in the past five years. Twenty-two more vehicles either struck a median barrier or entered a snow filled median. This crash data shows there is a need for median barriers throughout Washington County's jurisdiction.
Local leaders and organizations requested WisDOT action on the stretch of interstate. The Washington County Farm Bureau passed a resolution requesting action on this issue.
Through discussion with WisDOT, Washington County has learned of two projects that will likely add median barriers. The first project is through a state and federally funded Highway Safety Improvement Program (HSIP). The second project is a resurfacing project in the Statewide Transportation Improvement Program (STIP). The projects will likely run concurrently.
The Public Works Committee said it "is our hope the median barrier issue will be completed with these programs."
Washington County administrator Joshua Schoemann issued a statement about the project.
"I want to thank Highway Commissioner Scott Schmidt for his diligence on this project. 'Safe and Secure Communities' along with 'Effective Mobility and Reliable Infrastructure' are two of the county's strategic priorities. Commissioner Schmidt's work with the DOT ensures safety on I-41 and the reduction in horrific cross-over accidents seen in recent years. Washington County continues to work with the state to create 'an authentic quality of life' for all residents."
The DOT will be phasing in the cable guard over two construction cycles – this fall, 2019, and next year, 2020. There will be other resurfacing and safety improvements as part of the projects.
The DOT has indicated the cable guard costs about $150,000 per mile.
Click HERE to find a list of statewide projects.
Washington County Highway Commissioner Scott Schmidt had a conference call with WisDOT to confirm cable guard will be added to the entire stretch between July of 2019 and October of 2020. The reason for the long project time is because the project will pause during the winter months.
Photo courtesy WeAreGreenBay