Washington County Trail Sharks finish strong in Eau Claire | By Julie L. Willmas
Oct. 3, 2018 – Washington Co., WI – On Sunday, Sept. 30 the Trail Sharks-Washington County Mountain Bike Team was in Eau Claire.  The weather was perfect for the racers as it was cool and misty, the trail was flat and fast with a rocky downhill and two soft uphills.
This course was not something the Trail Sharks are used to.  However the athletes did a great job holding on and racing fast and staying in close proximity to the pack.
Many of our athletes found each other on the course and pushed their teammatees as they raced to the finish line.
Nick Skaalen, Mikey Spangenberg, and Tanner Schultz all bettered their place from previous races this season.
Top 10 finishers….
1 lap race:
Kendra Schmitt (Kewaskum) 2nd 30:40
Anja Lanser (West Bend) 1st 31:37
Fiona Shaw (West Bend) 8th 35:03
Gabe Rogaczewski (Slinger) 9th 32:53
2 lap race:
Nick Skaalen (Hartford) 10th 56:40
Other team athletes…
1 lap race:
Quentin Willmas (West Bend) 36th 32:58
Brandon Paulson (Slinger) 33rd 46:50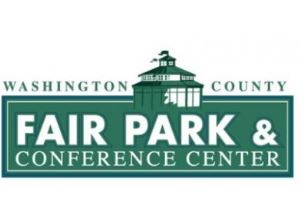 2 lap race:
Skyler Schmitt (Kewaskum) 18th 57:09
Mikey Spangenberg (West Bend) 12th 57:56
Sawyer Bussey (Slinger) 14th 58:26
Tanner Schultz (West Bend) 29th 1:03:50
Christian Spaeth (West Bend) 30th 1:03:51
3 lap race:
Sam Carlson (West Bend) 38th 1:31:57
Ethan Janssen (Mayville) 42nd 1:37:56
4 lap race:
Nick Niemi (Elkhart Lake) 15th 56:40
Hunter Schmitt (Kewaskum) 13th 1:40:25