Washington County Trail Sharks head to state | By Julie L Willmas
October 16, 2019 – Washington Co., WI – Wow, the Washington County Trail Sharks Mountain Bike Team, went from a muddy rainy course to a very cold race day. This weekend 790 athletes competed at Minooka Park in Waukesha.
Our team did awesome!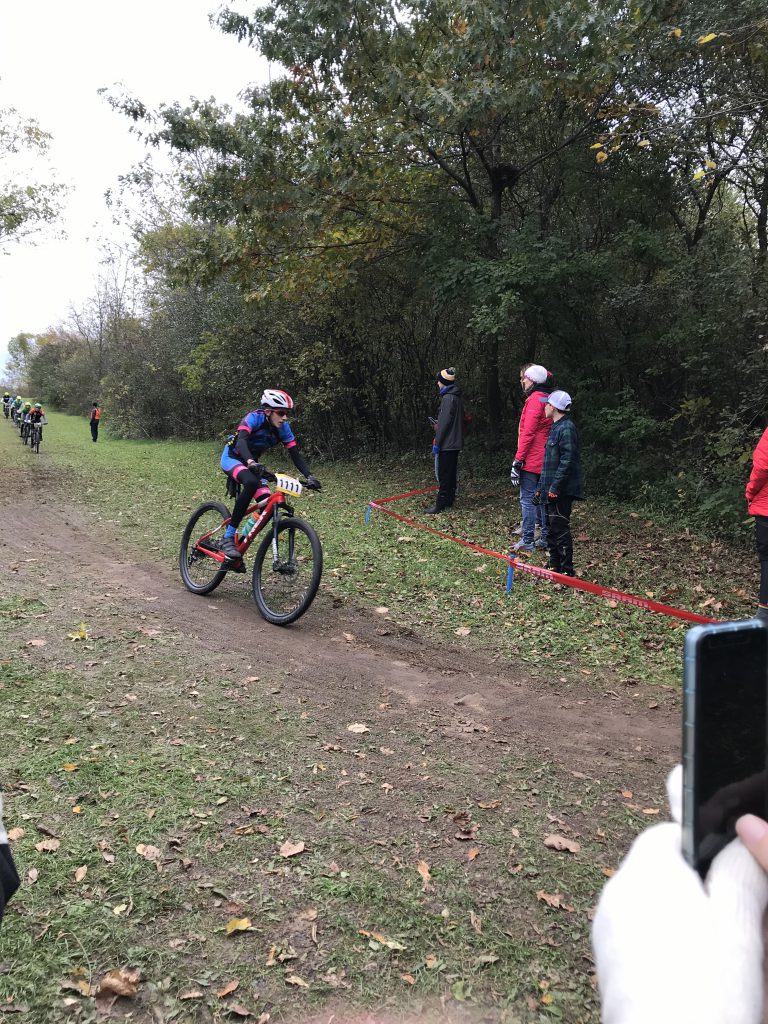 The Trail Sharks got 15th place out of 53 teams, while sitting in 10th for the season.
Many athletes raced together, competing against each other. They pushed each other to the finish line. This was the last race, before the state race on Oct. 27 on the Trek Trails in Waterloo.
Good luck to the Trail Sharks at state.
Medalists for their race….
Anja Lanser (West Bend) 1st
Kendra Schmitt (Kewaskum) 1st
Top 10 in their age group…
Gabe Rogaczewski (Slinger) 6th
Hunter Gengler (Kiel) 6th
Kira Zechlin (West Bend) 10th
Fiona Shaw (West Bend) 10th
Other team athletes…
(1 lap)-
Ayla Abraham (West Bend) 25th
Shiri Zechlin (West Bend) 34th
Aiden Schubert (West Bend) 19th
Brandon Paulson (Slinger) 58th
Nate Sajdak (West Bend) 64th
(2 laps)-
Quentin WIllmas (West Bend) 13th
Lexi Schubert (West Bend) 12th
Mike Spangenberg (West Bend) 12th
Will Mauney (West Bend) 15th
RJ Goldberg (Hartford) 16th
Christian Spaeth (West Bend) 18th
Carson Phillips (Slinger) 23rd
Gabe Kebbekus (Slinger) 45th
(3 laps)-
Nick Skaalen (Hartford) 18th
Skyler Schmitt (Kewaskum) 32nd