West Bend, WI – West Bend Children's Theatre, Inc. is celebrating its 90

th

anniversary in 2023. The show to mark the near century of performance will come this April with the presentation of the musical Willy Wonka.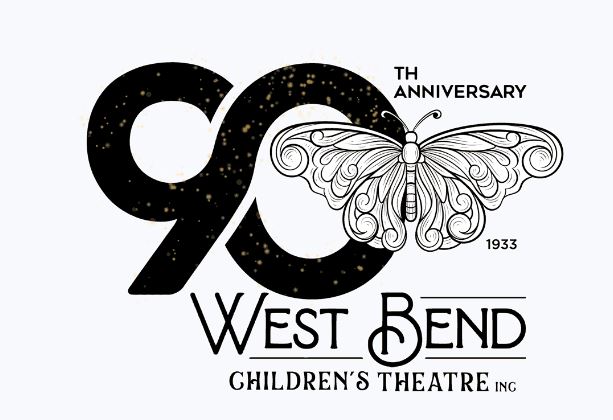 There are some 30 actors in the cast; many have been involved with the theatre group for years and for others it will be their first time on any stage.
Willy Wonka – Richard Hawthorne
Candy Man & Grampa Joe -Connor Markohn
Charlie – Xander Frounfelker
Rehearsals are underway and according to actor Aaron Eckert (Mr. Bucket), "It is a great group of strong singers excited to be in the show. Everyone is fun and easy

to work with."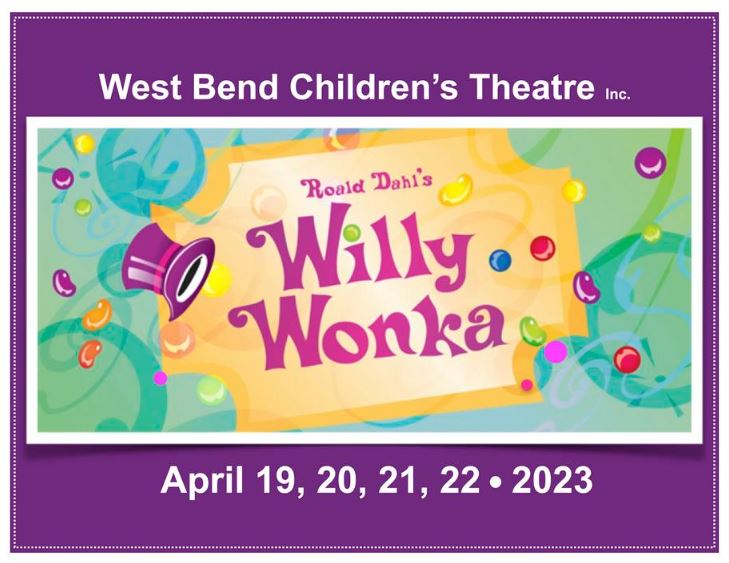 Mrs. Bucket & Ms. Teavee – Abby Lockrem
Mr. Bucket – Aaron Eckert
Grandma Josephina & Mrs. Salt – Lisa Kaehny
Grandma Georgiana – Adriana Heipp
Adrianna Heipp (Grandma Georgiana) said, "The directors are Top-Notch. They are in sync with

each other,

and their techniques make learning the music easier."
Grandpa George – Kyle Eckert
Phineous Trout – Peggy Kriefall
Augustus Gloop – Jaxson Loose
Mrs. Gloop – Tracey Myrhum
 

Xander Frounfelker said, "I wanted to be Charlie and I got it!"
Veruca Salt -Alyse Lukaszewicz
Violet Beauregarde – Shay Feiter
Mrs. Beauregarde – Jennifer Martin
Richard Hawthorne (Willy Wonka) said, "There is nothing else I'd rather be doing. Seeing the wonder on the children's faces is exciting."
James – Arrah Markohn
Matilda – Georgia Boggs
Click HERE to SUBSCRIBE to FREE local news at
Ensemble: Sally Cochran, Grace Deutschendorf, Stella Dricken, Julia Dutcher, Ellery Flaherty, Hailey Granger, Sophia, Lack, Jennifer Martin, Ella Meyer, Grace Myrhum, Lily Myrhum, Julia Shaw, Sadie Wolstein.
Co-directors Lindsey VanderWielen and Nick Theisen who, along with choreographer, Sue Garvey, are "glad the cast is enjoying rehearsals so far."  
Show dates are April 19 -22 at the Silver Lining Arts Center.

 Please check HERE for more information on times, tickets, and sponsorship opportunities.
West Bend Children's Theatre, Inc. is the oldest continually running community theatre group in the area, dating to 1933.  It is a nonprofit 501(c) 3 organization with the mission of presenting an annual, live TYA (Theatre for Young Audiences) musical theater experience to area school children as well as awarding scholarships to West Bend and Kewaskum high school seniors.