Dec. 10, 2018 – Kewaskum, WI – Emergency crews were on scene this evening following an accident between a bus carrying the West Bend High School boys bowling team and a pickup truck.
UPDATE: Three students are being treated for injuries. The severity of injuries isn't known at this time.
The accident happened just before 6:30 p.m. on Highway 45 and County Highway V.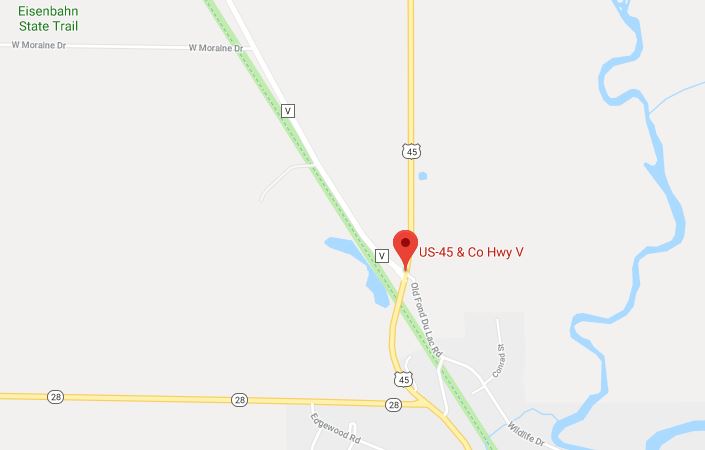 Nine bowlers from West Bend High School team had reportedly been in Campbellsport for a match. The team included eight students and one coach.
Washington County Sheriff Dale Schmidt said the bus driver was south on CTH V north of Kewaskum and hit someone driving on Hwy 45.
The bowling team is being checked for injuries.  Early indications are the driver of the bus was injured.
"The bus driver is being transported to the hospital," said Schmidt. His injuries did not appear serious.
The condition of the pickup driver is unknown.
"There will be further investigation on the cause of the accident," said Schmidt.
We will bring you more details as soon as information becomes available.