Nov. 13, 2018 – West Bend, WI – OWI 4th OFFENSE/HIT AND RUN/RESISTING ARREST W. Decorah Rd. at S. Silverbrook Dr.
On Monday November 12th, 2018, at 6:25 PM, a citizen reported a driver of a vehicle was eastbound on W. Decorah Rd, was speeding and failed to stop for the stop sign at S. Silverbrook Dr. The vehicle struck a vehicle that was southbound on S. Silverbrook Dr. and then proceeded through the intersection. The citizen reported the driver of the striking vehicle, stopped, exited his vehicle and ran eastbound. West Bend Officers located the driver of the striking vehicle in the 100 Block of E. Decorah Rd.
The driver identified himself as a 35-year-old resident from West Bend. When Officers attempted to place the man under arrest, the man refused to cooperate and fought with the officers. In order to get the man's compliance officers tased the man, and then safely took him into custody. The man was intoxicated and was arrested for OWI 4th Offense, Hit and Run and Resisting an Officer.
The driver of the vehicle that was struck, suffered a minor knee injury in the collision. An officer taking the man in to custody suffered a knee injury while attempting to take him into custody.
OWI/ELUDING AN OFFICER  600 Block N. 18th Ave.
On Tuesday November 13, 2018 at 1:50 AM, a West Bend Officer observed a vehicle traveling west bound on W. Washington St at N. 7th Ave. at a high rate of speed. When the officer attempted to stop the vehicle, the driver accelerated and continued driving before coming to a stop in the 600 block of N. 18th Ave. Officers identified the driver, as a 42-year-old male, Milwaukee resident. The officer observed signs the man was intoxicated. The man failed the standardized field sobriety tests, blew a .131 in a PBT, and was arrested for OWI and Eluding an Officer.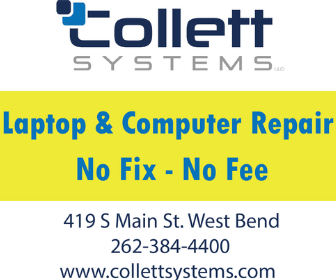 West Bend Police Blotter