West Bend Sausage Plus to open Friday, Aug. 31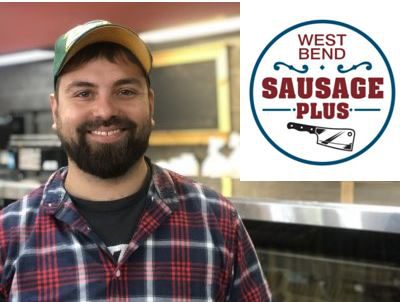 August 30, 2018 – West Bend, WI – Just in time for the Labor Day holiday, West Bend Sausage Plus, 1435 W. Washington Street is open for business.
Ben Houle, 31, of Cedarburg is the new owner.
"I've been in the business of small meat shops basically my whole life," said Houle. "I really like West Bend and I know people are looking for a local butcher shop."
Houle began his career at Karl's Country Market in Menomonee Falls and then Burbachs Meat Market at 53rd and Hampton in Milwaukee. He also lived in Texas and worked at a small shop that made sausage.
"I've been waiting for this opportunity for a long time," Houle said. "I want to bring this place back to what it was when Ries's were here and then add some of my own special touches."
Houle will carry local products including locally-made cheese, Steinke's Gourmet Popcorn from Mayville, and Meis Breading products from Barton.
"I'll have a lot of Kewaskum Frozen Foods," he said. "We'll have a full deli, full meat counter, a sandwich maker and the deli will have broasted chicken, mashed potatoes and Sunday we'll have hot ham."
Houle owned a catering business called Butchers Catering.
The web page and business Facebook page talk about an,"Open grill concept that allows guests to watch the pig or rotisserie chickens openly spin over hot coals for hours during your event."
West Bend Sausage Plus will be open:  Mon – Thursday 9 a.m. – 7 p.m., Friday – Saturday 9 a.m. – 9 p.m. and Sunday  9 a.m. – 6 p.m.
West Bend Sausage Plus has an Original Class A Combination liquor license.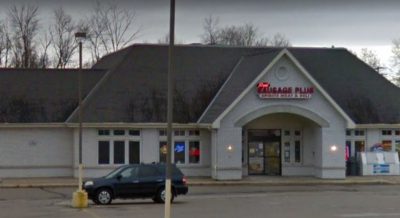 It was February 2018 when Ries' Sausage Plus Spirits Meat & Deli closed.
On a side note: Watch for new signs to go up on the building's facade in the coming weeks.