West Bend, WI – The West Bend Sunrise Rotary will have a magnificent float in this year's West Bend annual Christmas Parade.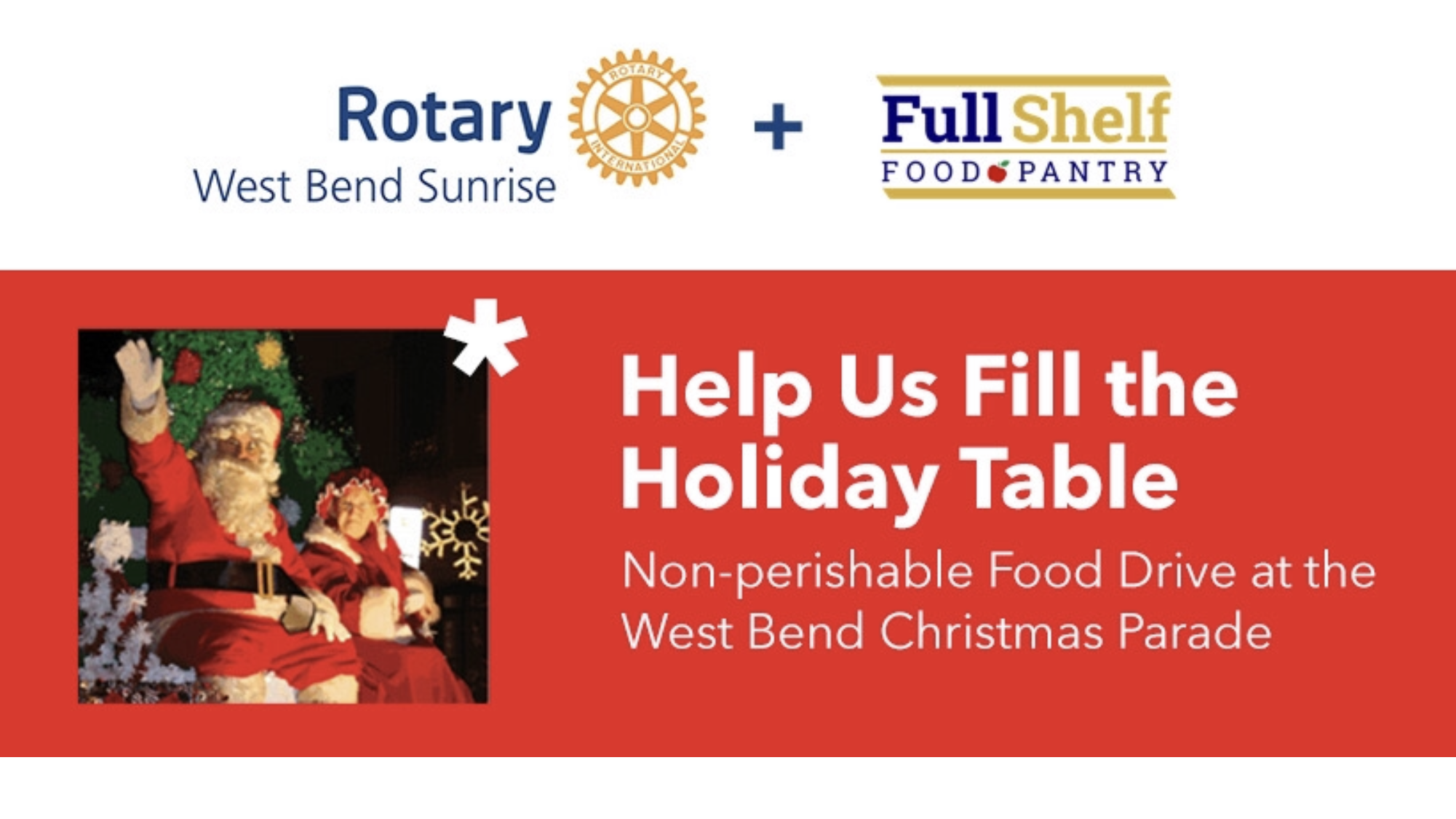 Rotarians will be walking along the parade route collecting non-perishable food items for the Full Shelf Food Pantry.
Please consider coming to the West Bend Christmas Parade and bringing something to share so that we can fill the holiday table for many in our county who could use a helping hand.
This year's Christmas Parade steps off at 5 p.m. on Sunday, December 1.
The parade leaves Silverbrook Drive and heads south on Main Street to Cedar Street and then south through the downtown to Oak Street.