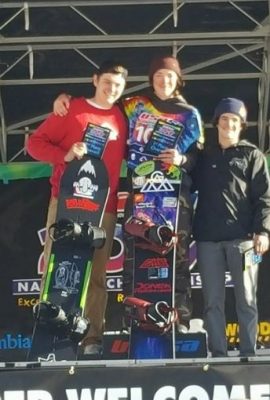 April 7, 2017 – West Bend, WI –  I had two solid runs in Slalom on Thursday so I was happy about that on my last day of competing.
I finished the 2017 USASA Nationals on a great note.
Because I competed in all six events (racing and park) I took the podium to receive 2nd overall in my youth men's bracket.
It was my first time on the podium at Nationals and I'm so excited to receive this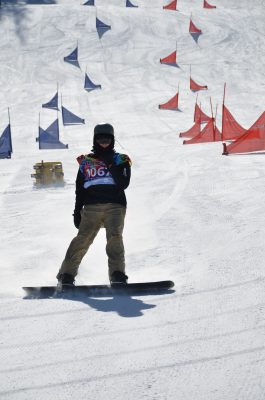 honor.
I've worked really hard this week and put in solid finishes in each of the six disciplines I competed in.
I'm looking forward to getting back home after spending two weeks in Colorado.
I can't wait to come back next year and see what I can accomplish in a sport I really love.
I would like to thank my family for making this possible, my coaches, and the community for all of their positivity and support.
What a ride, Cole Rummel (WBHS West Freshman)