March 11, 2019 – West Bend, WI – American Companies in West Bend are a full-service design/build firm.  Does this mean we won't build buildings we didn't design?  No.  Does this mean we won't design buildings that we are not going to build?  No.  However, since American has been in business almost 40 years; we can say with confidence the design/build method works best.  There are several advantages to having our team manage the entire process: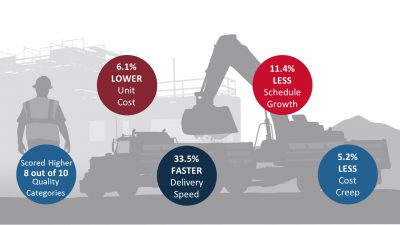 Simplicity.  With the design/build process, you have one point of contact.  Whether you have questions, comments, or concerns, everything is directed to one place.  This allows the process to be streamlined, and communication errors to be avoided.
Teamwork. Our American team is involved from the beginning to the end.  We meet regularly and pass each other in the hallways too.  We'll communicate with you often, and also communicate with each other to ensure the construction of a building you can be proud of.
Expertise.  When using a design/build firm you have experts in both architecture and construction.  You also have experts that have complete understanding of the construction process.  Our expertise gives our customers security and peace of mind knowing that they can continue to do what they do best, while we do what we do best.  At American, "Our job is to allow you to do yours."
Efficiency.  Projects that are on time and on budget.  Early communication and team work allow us to complete projects on time.  We know your budget from the beginning; we won't draw you a building you can't afford.  We coordinate multiple bidding processes to ensure accuracy; the final number means final.
Accountability. The buck stops here.  If something isn't right, we fix it.  Period.
About American Companies
Together, American Companies are a full-service Commercial Design l Build l Develop l Real Estate firm which includes American Construction Services (ACS), American Architectural Group (AAG) and American Commercial Real Estate (ACRE).  Since 1980, ACS and AAG have built a solid reputation through their expertise in construction management, architectural design and structural engineering.  ACRE was added in 2018 to round out their portfolio by offering property sales, leasing, management and investment services.
American Companies are based in West Bend, WI and serves the northern Midwest states.  They specialize in commercial and industrial buildings including hospitality, medical, retail and multi-family facilities.
At American Companies, "Our job is to allow you to do yours."