Yahr Mobil on Highway 33 East to close July 16
July 9, 2019 – West Bend, WI – The Mobil station on Highway 33 East in West Bend will close Tuesday, July 16 as Bob Yahr has sold the property to Kwik Trip.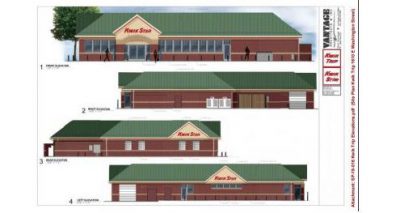 "We built that store in 1992," said owner Bob Yahr. "That was the Lang farm and the Convenient store was across the street."
At this point Yahr said he is "only selling this store but if I get offers on my other stores I will look to sell those too."
Yahr also owns University Mobil on West Hwy 33 and the gas station by Cabela's in Richfield.
Yahr said it was a hard decision to sell the gas station just east of River Road. "My brother and father, Steve and Curt, opened the store and I was the manager for three years so I really know the customers," he said.
"The gas station industry is changing so fast; if you're not a big chain you're going to get wiped out."
Yahr said Kwik Trip liked his site because of its location. "When Kwik Trip comes in they like to have a store on each artery coming into town," he said.
In a systematic fashion Yahr ticks off the Kwik Trip locations on Silverbrook Drive, on S. Main Street, the east end of Paradise with the former Egbert & Guidos and now his store on E. Hwy 33.
Yahr will begin notifying customers today about the closing of his E. Washington Street store.
The City of West Bend is considering putting in a traffic signal at Hwy 33 and Schoenhaar Drive.
"Pretty soon it's going to be just like Paradise Drive with all the lights," said Yahr.
"It seems with all the projects Kwik Trip has going the company probably won't start the conversation until 2020 when they flip Egbert & Guido's."