Zuern Building Products purchases 6-acre property in Slinger | By Adam Williquette
September 20, 2019 – Slinger, WI – On Thursday, September 19, East Mequon Development Corporation sold the building located at 820 Enterprise Drive in the Village of Slinger, WI.
This is the former location of Legendary Whitetails. The industrial property is 69,063 square feet and located on six acres.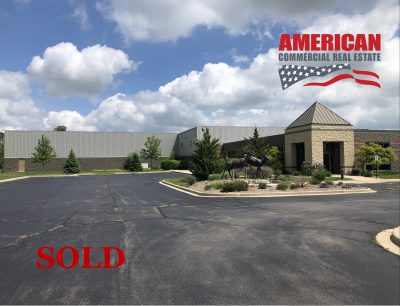 The buyer, Gen3 Distribution, LLC, a holding company for the third generation owners of Zuern Building Products, purchased the property for $3,111,870.
Zuern Building Products plans to use the building for their corporate headquarters and distribution center. They also have locations In Allenton, Watertown, Cedarburg and Franklin.
Adam Williquette, President of American Commercial Real Estate, represented the seller and worked with the buyer on the transaction.
"I had been working with Zuern Building Products for about two years to find a new location in the area and happened to list this building. It worked perfectly for their expansion needs.", said Williquette.
About American Commercial Real Estate: ACRE was founded in 2018 by Adam Williquette and Jo Sadownikow who have a combined 30 years of commercial real estate experience. ACRE concentrates on brokerage, development, management, and investment in all aspects of commercial real estate.
About American Companies: Together, American Companies are a full-service Commercial Design / Build / Develop / Real Estate firm which includes American Construction Services (ACS), American Architectural Group (AAG) and American Commercial Real Estate (ACRE).
Since 1980, ACS and AAG have built a solid reputation through their expertise in construction management, architectural design and structural engineering. ACRE was added in 2018 to round out their portfolio by offering property sales, leasing management and investment services.
American Companies are based in West Bend, WI. They specialize in all aspects of commercial real estate.
At American Companies, "Our job is to allow you to do yours."