Washington Co., WI – The 10th annual Bowl-a-thon for the Washington County Dive Team is Saturday, March 4, 2023.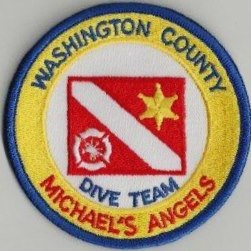 The event is held to help raise money for the local dive team which was created in January 2003 following the death of Michael Mann. The 21-year-old from the Town of Trenton died following a snowmobile accident on Big Cedar Lake. Local law enforcement waited four hours, during that time, for a dive team to arrive from neighboring Waukesha County.
Click HERE to SUBSCRIBE to FREE local news at
Sharon Mann, Michael's mother, said the fundraiser has been in place for 20 years and she never thought it would grow to this level of success.  "People want to bowl and donate," she said. "The businesses in Washington County realize how important the dive team is today."
Mann said, although the event is a lot of work, she has fun doing it because "I know what it's all about."
"People are so generous," Mann said. "That first year we raised a little over $100,000 and I'm thinking, now after 20 years, we've raised $300,000 for the dive team.
According to the Washington County Sheriff's website, "The Washington County Dive Team is a multijurisdictional team comprised of Sheriff's Deputies and members of the Kewaskum, Richfield, Slinger and West Bend Fire Departments. Few people operate under as potentially dangerous an environment than do members of the dive team. Whether it is responding to a drowning victim or searching for evidence of a crime, team members suit up without hesitation to respond to the needs of the community on the county's waterways.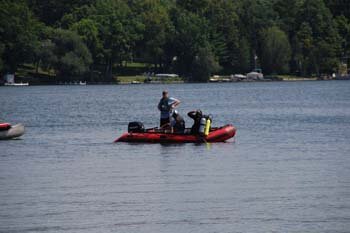 To date, the Washington County Dive Team has participated in operations on Cedar Lake, Pike Lake, Friess Lake and the Milwaukee River in Washington County as well as responded
to calls for mutual aid on Lake Bernice and Long Lake in Fond du Lac County."
$40 PER PERSON – INCLUDES: 3 GAMES OF BOWLING (9-PIN TAP), SHOES & A CATERED BUFFET AFTER BOWLING at King Pin Lanes, 1022 S. Main St, West Bend, WI.
REGISTRATION: 11 A.M.
BOWLING: 12 NOON
TROPHIES GIVEN FOR MEN'S & WOMEN'S HIGH & LOW GAME, HIGH SERIES & CASH FOR A 300 GAME

All proceeds go to the dive team "Michael's Angels"
For more information contact Sharon at [email protected]